$22.99
AUD
Category: History
Dark Emu argues for a reconsideration of the 'hunter-gatherer' tag for pre-colonial Aboriginal Australians and attempts to rebut the colonial myths that have worked to justify dispossession. Accomplished author Bruce Pascoe provides compelling evidence from the diaries of early explorers that suggests that systems of food production and land management have been blatantly understated in modern retellings of early Aboriginal history, and that a new look at Australia's past is required. ...Show more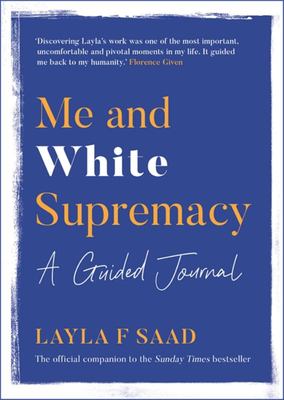 $29.99
AUD
Category: Antiracist Non-Fiction Books
Recognise Your Privilege, Combat Racism and Change the World with Me and White Supremacy Layla F. Saad wrote Me and White Supremacy to encourage people who hold white privilege to examine their (often unconscious) racist thoughts and behaviours through a unique, 28-day reflection process. This guided j ournal, which is to be used in tandem with the book and includes the book's original weekly prompts and lots of space for note-taking, is the perfect place to continue your antiracism journey. You will unpack: · Week One: White Privilege; White Fragility; Tone Policing; White Silence; White Superiority; White Exceptionalism · Week Two: Color Blindness; Anti-Blackness against Black Women, Black Men, and Black Children; Racist Stereotypes; Cultural Appropriation · Week Three: White Apathy; White Centering; Tokenism; White Saviorism; Optical Allyship; Being Called Out/Called In · Week Four: Friends; Family; Values; Losing Privilege; Your Commitments. Awareness leads to action, and action leads to change. Create the change the world needs by creating change within yourself. ...Show more
$24.99
AUD
Category: Childrens Reference | Reading Level: Eve Pownall Award
Bruce Pascoe has collected a swathe of literary awards for Dark Emu and now he has brought together the research and compelling first person accounts in a book for younger readers. Using the accounts of early European explorers, colonists and farmers, Bruce Pascoe compellingly argues for a reconsiderati on of the hunter-gatherer label for pre-colonial Aboriginal Australians. He allows the reader to see Australia as it was before Europeans arrived — a land of cultivated farming areas, productive fisheries, permanent homes, and an understanding of the environment and its natural resources that supported thriving villages across the continent. Young Dark Emu — A Truer History asks young readers to consider a different version of Australia's history pre-European colonisation. ...Show more
$2.50
AUD
Category: Sexuality and Gender | Series: Penguin Modern
Fifty new books, celebrating the pioneering spirit of the Penguin Modern Classics series, from inspiring essays to groundbreaking fiction and poetry. I am Black and lesbian, and what you hear in my voice is fury, not suffering. From the self-described 'black, lesbian, mother, warrior, poet, these soarin g, urgent essays on the power of women, poetry and anger are filled with darkness and light. ...Show more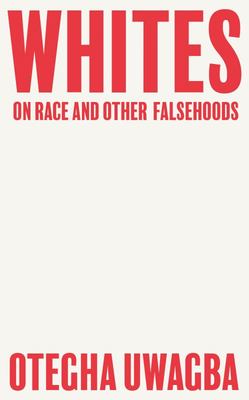 $16.99
AUD
Category: Antiracist Non-Fiction Books
In this powerful and timely personal essay, best-selling author Otegha Uwagba reflects on racism, whiteness, and the mental labour required of Black people to navigate relationships with white people. Presented as a record of Uwagba's observations on this era-defining moment in history - that is, George Floyd's brutal murder and the subsequent protests and scrutiny of institutional racism - Whites explores the colossal burden of whiteness, as told by someone who is in her own words, 'a reluctant expert'. What is it like to endure both racism and white efforts at anti-racism, sometimes from the very same people? How do Black people navigate the gap between what they know to be true, and the version of events that white society can bring itself to tolerate? What does true allyship actually look like - and is it even possible? Addressing complex interracial dynamics and longstanding tensions with characteristically unflinching honesty, Uwagba deftly interrogates the status quo, and in doing so provides an intimate and deeply compelling portrayal of an unavoidable facet of the Black experience. ...Show more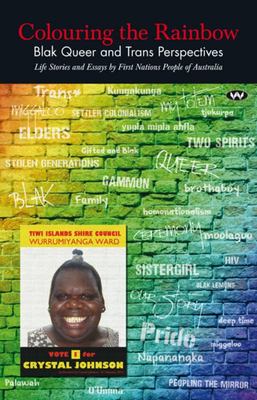 $39.95
AUD
Category: Sexuality and Gender
"Colouring the Rainbow uncovers the often hidden world of Queer and Trans Blak Australia and tells it like it is. Twenty-two First Nations people reveal their inner reflections and outlooks on family and culture, identity and respect, homophobia, transphobia, racism and decolonisation, activism, art, pe rformance and more, through life stories and essays. The contributors to this ground-breaking book not only record the continuing relevance of traditional culture and practices, they also explain the emergence of homonormativity within the context of contemporary settler colonialism. Colouring the Rainbow is a real, searing and celebratory exploration of modern culture in post-apology Australia." ...Show more
$39.99
AUD
Category: Antiracist Non-Fiction Books | Reading Level: 4 Non Fiction
An important and unique book that takes us into the lives of Indigenous people today, and offers constructive ideas about how we can live together, moving beyond the injustices of the past.   This is a book for all Australians. Since the Uluru Statement from the Heart was formed in 2017, Thomas Mayor has travelled around the country to promote its vision of a better future for Indigenous Australians. He's visited communities big and small, often with the Uluru Statement canvas rolled up in a tube under his arm. Through the story of his own journey and interviews with 20 key people, Thomas taps into a deep sense of our shared humanity. The voices within these chapters make clear what the Uluru Statement is and why it is so important. And Thomas hopes you will be moved to join them, along with the growing movement of Australians who want to see substantive constitutional change. Thomas believes that we will only find the heart of our nation when the First peoples – the Aboriginal and Torres Strait Islanders – are recognised with a representative Voice enshrined in the Australian Constitution. 'Thomas's compelling work is full of Australian Indigenous voices that should be heard. Read this book, listen to them, and take action.' – Danny Glover, actor and humanitarian ...Show more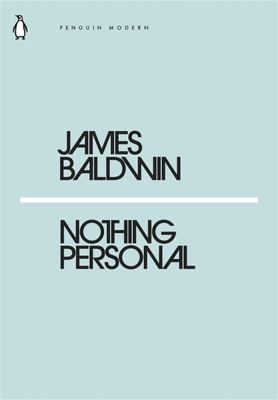 $2.50
AUD
Category: Sexuality and Gender | Series: Penguin Modern
So the club rose, the blood came down, and his bitterness and his anguish and his guilt were compounded' Drawing on his own experiences of prejudice in an America violently divided by race, James Baldwin's searing essays blend the intensely personal with the political to envisage a better world.
$6.99
AUD
Category: Antiracist Non-Fiction Books
We are here to remember what happened and to declare solemnly that 'they' must never do it again. But who are 'they'? HOW TO SPOT A FASCIST is a selection of three thought-provoking essays on freedom and fascism, censorship and tolerance - including Eco's iconic essay 'Ur-Fascism', which lists the fourt een essential characteristics of fascism, and draws on his own personal experiences growing up in the shadow of Mussolini. Umberto Eco remains one of the greatest writers and cultural commentators of the last century. In these pertinent pieces, he warns against prejudice and abuses of power and proves a wise and insightful guide for our times. If we strive to learn from our collective history and come together in challenging times, we can hope for a peaceful and tolerant future. Freedom and liberation are never-ending tasks. Let this be our motto- 'Do not forget.' ...Show more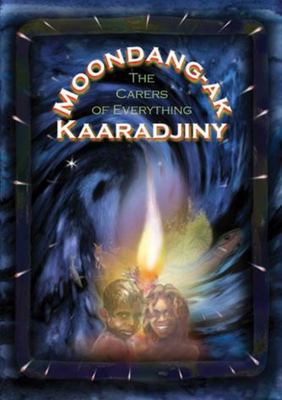 $25.00
AUD
Category: Noongar Books
The first animal and human spirits must decide who will be the carers of everything. Humans are chosen and begin a journey of learning which includes both discovery and death. They have the first Dreaming about future generations, language, law and country.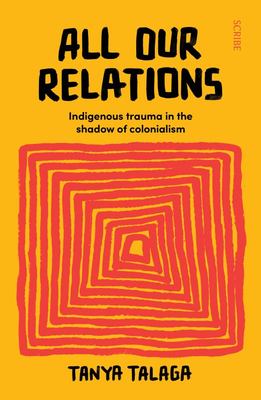 $27.99
AUD
Category: Current Affairs
The world's Indigenous communities are fighting to live and dying too young. In this vital and incisive work, Tanya Talaga explores intergenerational trauma and the alarming rise of youth suicide. From Northern Ontario to Nunavut, Norway, Brazil, Australia, and the United States, the Indigenous experien ce in colonised nations is startlingly similar and deeply disturbing. It is an experience marked by the violent separation of Peoples from the land, the separation of families, and the separation of individuals from traditional ways of life - all of which has culminated in a spiritual separation that has had an enduring impact on generations of Indigenous children. As a result of this colonial legacy, too many communities today lack access to the basic determinants of health - income, employment, education, a safe environment, health services - leading to a mental health and youth suicide crisis on a global scale. But, Talaga reminds us, First Peoples also share a history of resistance, resilience, and civil rights activism, from the Occupation of Alcatraz led by the Indians of All Tribes, to the Northern Ontario Stirland Lake Quiet Riot, to the Standing Rock protests against the Dakota Access Pipeline, which united Indigenous Nations from across Turtle Island in solidarity. All Our Relations is a powerful call for action, justice, and a better, more equitable world for all Indigenous Peoples. 'An essential work of nonfiction . . . Through storytelling, on-the-ground reporting, literature surveys, and plenty of statistics, Talaga demonstrates the extent to which Indigenous children continue to live under the full weight of colonial history . . . All children, she writes, 'need to know who their ancestors are, who their heroes and villains are.' In All Our Relations, Talaga restores that basic right to Indigenous children who have been robbed of it. And the rest of us, as an epigraph from author Thomas King makes clear, no longer have the excuse of saying we haven't heard this story. Talaga alone has told it twice now.' -Quill & Quire Praise for Seven Fallen Feathers- 'An urgent and unshakable portrait of the horrors faced by Indigenous teens going to school in Thunder Bay, Ontario, far from their homes and families . . . Talaga's incisive research and breathtaking storytelling could bring this community one step closer to the healing it deserves.' -Booklist, Starred Review Praise for Seven Fallen Feathers- 'Talaga's research is meticulous and her journalistic style is crisp and uncompromising . . . The book is heartbreaking and infuriating, both an important testament to the need for change and a call to action.' -Publishers Weekly Starred Review ...Show more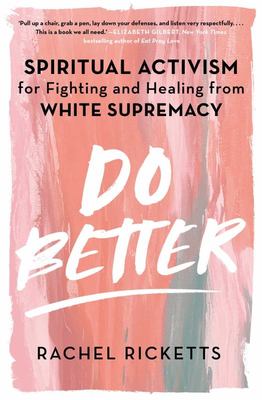 $29.99
AUD
Category: Antiracist Non-Fiction Books
"Do Better is a clear, powerful, direct, wise, and extremely helpful treatise on how to combat and heal from the ubiquitous violence of white supremacy. Using a voice that is both passionate and compassionate, Rachel Ricketts instructs where necessary and soothes when needed--but never flinches from the urgency of the mission at hand. These pages are meant not merely to be read, but to be studied, workshopped, and put into daily practice. I would recommend Do Better to anybody who wishes to live a life of higher consciousness and humanity. But to white readers in particular, I say: Pull up a chair, grab a pen, lay down your defenses, and listen very respectfully to Rachel Ricketts. She has offered up an exceedingly valuable resource to a tired, troubled (and all too often delusional) world. This is a book we all need." Elizabeth Gilbert, New York Times  bestselling author of Eat Pray Love Thought leader, racial justice educator, and sought-after spiritual activist Rachel Ricketts offers mindful and practical steps for all humans to dismantle white supremacy on a personal and collective level. Heart-centered and spirit-based practices are the missing but vital piece to achieving racial justice. Do Better is a revolutionary offering that addresses anti-racism from a comprehensive, intersectional, and spiritually-aligned perspective. This actionable guidebook illustrates how to engage in the heart-centered and mindfulness-based practices that racial justice educator and healer Rachel Ricketts has developed to fight white supremacy from the inside out, in our personal lives and communities alike. It is a loving and assertive call to do the deep - and often uncomfortable - inner work that precipitates much-needed external and global change. Radical racial justice includes daily, intentional and informed action. It demands addressing the emotional violence we have perpetuated on ourselves and others (most notably toward Black women and femmes), both as individuals and as a society. Do Better provides the missing pieces to manifest practicable, sustainable solutions such as identifying where we most get stuck, mitigating the harm we inflict on others and mending our hearts from our most painful race and gender-based experiences, plus much more. This inspirational and eye-opening handbook is filled with carefully curated soulcare activities for getting into our bodies and better withstanding the grief, rage and conflicting emotions that naturally arise when we fight against injustice. Culturally informed, secular spiritual exercises, such as guided meditations, transformative breathwork and journaling prompt unpack our privilege, and take up the ongoing fight against oppression, while transforming our own lives along the way. ...Show more