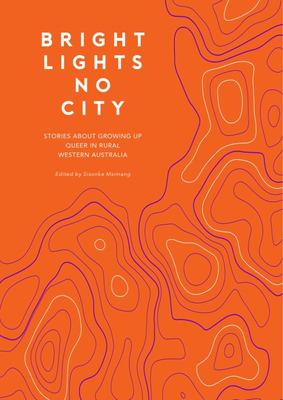 Bright Lights, No City
by Jay Anderson; Susan Midalia (Editor); Holden Sheppard; Laidley Plackett; Josie Boland; Peehi Blake Tahana; Jordan Fletcher; Damien Palermo; Emery Wishart; Sisonke Msimang (Editor)
$9.00
AUD
Category: Sexuality and Gender
Stories of growing up LGBTQI+ in regional WA.
$29.99
AUD
Category: Sexuality and Gender
Selected and introduced by Liz Byrski Contributors- Anne Aly, Nadine Browne, Nandi Chinna, Claire G. Coleman, Carrie Cox, Eva Cox, Sarah Drummond, Carly Findlay, Goldie Goldbloom, Rafeif Ismail, Margot Kingston, Jay Martin, Meg McKinlay, Olivia Muscat, Mihaela Nicolescu, Renee Pettitt-Schipp, Fiona Stan ley, Victoria Midwinter Pitt, Jane Underwood and Julienne van Loon. This book is the result of what happened when Liz Byrski asked twenty Australian women from widely different backgrounds, races, beliefs and identities to take up the challenge of writing about rage. The honesty, passion, courage and humour of their very personal stories is engergising and inspiring. If you have ever felt the full force of anger and wondered at its power, then this book is for you. ...Show more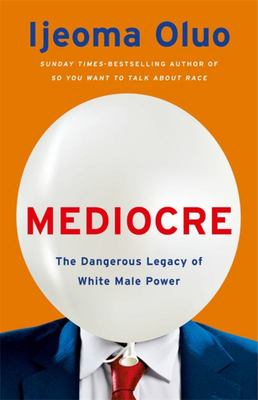 $32.99
AUD
Category: Sexuality and Gender
From the author of the Sunday Times and number 1 New York Times bestseller So You Want to Talk About Race, a subversive history of white male American identity. 'Deftly combines history and sociological study with personal narrative, and the result is both uncomfortable and illuminating' Washington Pos t 'Ijeoma's sharp yet accessible writing about the American racial landscape made her 2018 book So You Want to Talk About Race an invaluable resource . . . Mediocre builds on this exemplary work, homing in on the role of white patriarchy in creating and upholding a system built to disenfranchise anyone who isn't a white male' TIME What happens to a country that tells generation after generation of white men that they deserve power? What happens when success is defined by status over women and people of colour, instead of actual accomplishments? Through the last 150 years of American history -- from the post-Reconstruction South and the mythic stories of cowboys, to the present-day controversy over NFL protests and the backlash against the rise of women in politics -- Ijeoma Oluo exposes the devastating consequences of white male supremacy on women, people of colour, and white men themselves. As provocative as it is essential, Mediocre investigates the real costs of white male power in order to imagine a new white male identity, one free from racism and sexism. ...Show more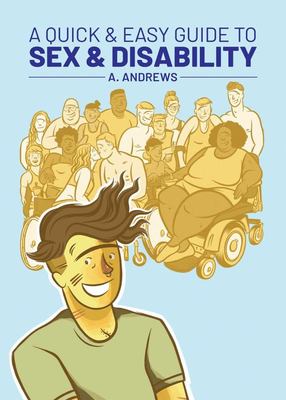 $19.99
AUD
Category: Sexuality and Gender
A quick, easy, and educational comic book guide that will help change the way we talk about sex and sexuality for all bodies.   "This guide can help disabled people (and their partners) on their journey toward self-love, better communication, and confidence." -- Alice Wong, Founder and Director, Disab ility Visibility Project   All different kinds of bods want to connect with other bods, but lots of them get left out of the conversation when it comes to S-E-X. As explained by disabled cartoonist A. Andrews, this easy-to-read guide covers the basics of disability sexuality, common myths about disabled bodies, communication tips, and practical suggestions for having the best sexual experience possible. Whether you yourself are disabled, you love someone who is, or you just want to know more, consider this your handy starter kit to understanding disability sexuality, and your path to achieving accessible (and fulfilling) sex.   Part of the bestselling and critically acclaimed A Quick & Easy Guide series from Limerence Press, an imprint of Oni Press. ...Show more
$2.50
AUD
Category: Sexuality and Gender | Series: Penguin Modern
Fifty new books, celebrating the pioneering spirit of the Penguin Modern Classics series, from inspiring essays to groundbreaking fiction and poetry. I am Black and lesbian, and what you hear in my voice is fury, not suffering. From the self-described 'black, lesbian, mother, warrior, poet, these soarin g, urgent essays on the power of women, poetry and anger are filled with darkness and light. ...Show more
$19.99
AUD
Category: Sexuality and Gender
Are you fed up with thinking about that guy every minute of every waking hour, when he doesn't even reply to your texts?   Are you reeling from the pain of a break-up, unsure of where to turn?   Are you single and looking to be happy with your choices in the face of society's constant questioning?   In How to Get Over a Boy, bestselling author Chidera Eggerue will show you, once and for all, how to reframe the stale goal of finding a man. She will equip you with tangible and applicable solutions for every part of your dating life, helping you recognize that men hold as much power in our romantic lives as we grant them.   In the past, dating books tend to lean more into the territory of 'how to make him find you hot ', 'how to make him jealous ', 'how to get him to propose '. But these how-tos are placing men on a pedestal of being 'the prize'. Men are NEVER the prize. You are. Let The Slumflower show you why. ...Show more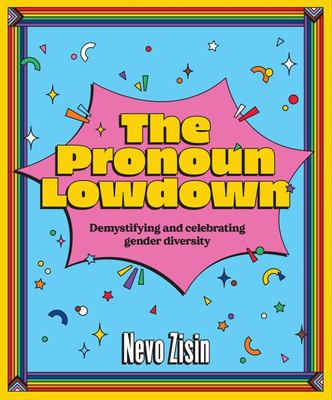 $19.99
AUD
Category: Sexuality and Gender
We find ourselves at an exciting moment in history. For the first time, trans and gender diverse people are being seen and heard. Thanks to tireless activism, and an increased visibility worldwide, these lived experiences (the joyful, and the painful) are no longer able to be ignored. And so, The Pronou n Lowdown is here to demystify and celebrate trans and gender diverse excellence. Woven together with author Nevo Zisin's own pronoun journey, this colourful hardback sheds light on the complicated history of gender around the world, in language and across time. Nevo shares their ideas for how young trans and gender diverse folk might begin to navigate their identities, as well as simple suggestions for friends and family on how to provide the best support possible. And, as well as Nevo's own anecdotes, these pages also salute the tireless work of other LGBTQIA+ trailblazers and activists - without whom this joyous book could never exist. Everyone deserves to have their identity affirmed by their friends, families, and the world through which they move. The Pronoun Lowdown celebrates trans and gender diverse identities, in all their fluid and imperfect perfection! ...Show more
$29.99
AUD
Category: Sexuality and Gender
Women Don't Owe You Pretty tells you to love sex, hate sexism, protect your goddamn energy, life is short, dump them, and that you owe men nothing, least of all pretty. Florence's debut book explores all progressive corners of the feminist conversation; from insecurity projection and refusing to find c omfort in other women's flaws, to deciding whether to date or dump them, all the way through to unpacking the male gaze and how it shapes our identity. Women Don't Owe You Pretty is an accessible leap into feminism, for people at all stages of their journey who are seeking to reshape and transform the way they view themselves. In a world that tells women we're either not enough or too much, it's time we stop directing our anger and insecurities onto ourselves, and start fighting back to reshape the toxic structures of our patriarchal society. Florence's book will help you to tackle and challenge the limiting narrative you have been bombarded with your whole life, and determine feminism on your own terms. After all, you are the love of your own life.     ...Show more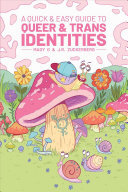 $19.99
AUD
Category: Sexuality and Gender
A great starting point for anyone curious about queer and trans life, and helpful for those already on their own journeys   In this quick and easy guide to queer and trans identities, cartoonists Mady G and JR Zuckerberg guide you through the basics of the LGBT+ world Covering essential topics like se xuality, gender identity, coming out, and navigating relationships, this guide explains the spectrum of human experience through informative comics, interviews, worksheets, and imaginative examples. A great starting point for anyone curious about queer and trans life, and helpful for those already on their own journeys   And don't miss A Quick & Easy Guide to They/Them Pronouns by Archie Bongiovanni and Tristan Jimerson ...Show more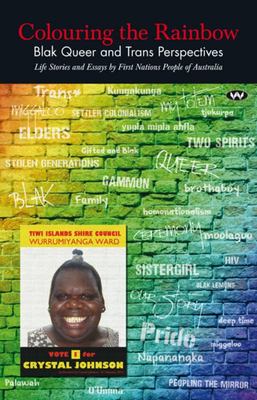 $39.95
AUD
Category: Sexuality and Gender
"Colouring the Rainbow uncovers the often hidden world of Queer and Trans Blak Australia and tells it like it is. Twenty-two First Nations people reveal their inner reflections and outlooks on family and culture, identity and respect, homophobia, transphobia, racism and decolonisation, activism, art, pe rformance and more, through life stories and essays. The contributors to this ground-breaking book not only record the continuing relevance of traditional culture and practices, they also explain the emergence of homonormativity within the context of contemporary settler colonialism. Colouring the Rainbow is a real, searing and celebratory exploration of modern culture in post-apology Australia." ...Show more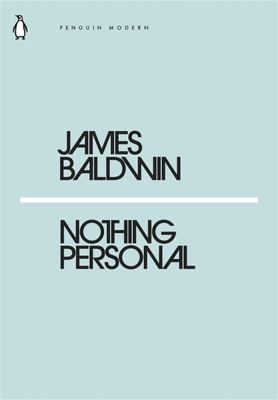 $2.50
AUD
Category: Sexuality and Gender | Series: Penguin Modern
So the club rose, the blood came down, and his bitterness and his anguish and his guilt were compounded' Drawing on his own experiences of prejudice in an America violently divided by race, James Baldwin's searing essays blend the intensely personal with the political to envisage a better world.
$31.99
AUD
Category: Sexuality and Gender
Frank, friendly and funny, the Trans Teen Survival Guide will leave transgender and non-binary teens informed, empowered and armed with all the tips, confidence and practical advice they need to navigate life as a trans teen. Wondering how to come out to your family and friends, what it's like to go th rough cross hormonal therapy or how to put on a packer? Trans youth activists Fox and Owl have stepped in to answer everything that trans teens and their families need to know. With a focus on self-care, expression and being proud of your unique identity, the guide is packed full of invaluable advice from people who understand the realities and complexities of growing up trans. Having been there, done that, Fox and Owl are able to honestly chart the course of life as a trans teen, from potentially life-saving advice on dealing with dysphoria or depression, to hilarious real-life awkward trans stories. ...Show more