$45.00
AUD
Category: Travel
Loving Country is a book that inspires ultimate respect for Mother Earth and the role of her custodians. While readers are encouraged to discover the sacred country of Australia in an open-minded and sensitive manner, the intention of this book is to foster communication and understanding between all pe oples and country, to bring about a range of environmental and social changes. Co-authors Bruce Pascoe and Vicky Shukuroglou hope to empower communities to tell their own stories, and for people to honour them and the country from which they have grown. Beautifully designed, all of the writing and photography in Loving Country has been created in consultation with communities. From the ingenious fish traps at Brewarrina and the rivers that feed the Great Barrier Reef, to the love stories of Wiluna and the whale story of Margaret River, there is so much to celebrate and admire about the oldest continuing culture in the world. For those who want to do more than a whistle-stop tour of Australia, this book offers some keys to unlock and reveal the heart of this loving country. ...Show more
$29.99
AUD
Category: Travel | Series: City Ser.
Dispelling some of the more unflattering stereotypes of Perth, acclaimed author and Perth native David Whish-Wilson describes how the city strikes a perfect harmony with its own eccentricities and contradictions, presenting a place of surprising beauty—of brilliant light and sand-swept peace—where deepe r historical currents nevertheless lurk beneath the surface. This examination looks beyond the shiny glass facades and boosterish talk of mining booms to get at the richness of the natural world and the trailblazers, rebels, ordinary people, and even the occasional ghost that bring Australia's remotest city to life. This beautiful portrait of Perth will move outsiders to revisit their preconceptions about the city and inspire residents to renew their connection to it. ...Show more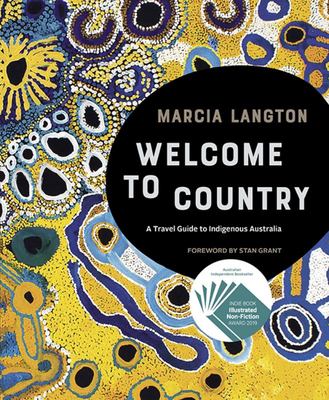 $39.99
AUD
Category: Travel
Marcia Langton: Welcome to Country is a curated guidebook to Indigenous Australia and the Torres Strait Islands. In its pages, respected Elder and author Professor Marcia Langton offers fascinating insights into Indigenous languages and customs, history, native title, art and dance, storytelling, and cu ltural awareness and etiquette for visitors. There is also a directory of Indigenous tourism experiences, organised by state or territory, covering galleries and festivals, national parks and museums, communities that are open to visitors, as well as tours and performances. This book is essential for anyone travelling around Australia who wants to learn more about the culture that has thrived here for over 50,000 years. It also offers the chance to enjoy tourism opportunities that will show you a different side of this fascinating country -- one that remains dynamic, and is filled with openness and diversity. ...Show more
$32.99
AUD
Category: Travel | Reading Level: near fine
Instagram phenomenon @1bike1world Dean Nicholson reveals the full story of his life-changing friendship with rescue cat Nala and their inspiring adventures together on a bike journey around the world. When 30-year-old Dean Nicholson set off from Scotland to cycle around the world, his aim was to learn as much as he could about our troubled planet. But he hadn't bargained on the lessons he'd learn from his unlikely companion. Three months after leaving home, on a remote road in the mountains between Montenegro and Bosnia, he came across an abandoned kitten. Something about the piercing eyes and plaintive meowing of the bedraggled little cat proved irresistible. He couldn't leave her to her fate, so he put her on his bike and then, with the help of local vets, nursed her back to health. Soon on his travels with the cat he named Nala, they forged an unbreakable bond - both curious, independent, resilient and adventurous. The video of how they met has had 20 million views and their Instagram has grown to almost 750k followers - and still counting! Experiencing the kindness of strangers, visiting refugee camps, rescuing animals through Europe and Asia, Dean and Nala have already learned that the unexpected can be pretty amazing. Together with Garry Jenkins, writer with James Bowen of the bestselling A Street Cat Named Bob, Dean shares the extraordinary tale of his and Nala's inspiring and heart-warming adventure together. ...Show more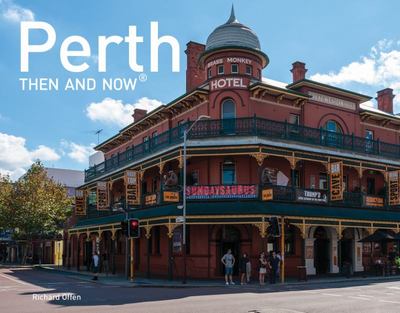 $19.99
AUD
Category: Travel
Archival photographs of Perth have been carefully matched with specially commissioned colour photos to reveal the past and present of this fascinating city. Perth Then and Now accurately matches historic photographs of the city with specially commissioned contemporary views that show how each site looks today. With an Aboriginal history going back over 40,000 years, Perth ranks amongst the oldest places on earth with near continuous human habitation. The modern city came into being in 1829 with the formation of the Swan River Colony. For the first 60 years of its existence, Perth was no more than a small country town which lived on an economic knife-edge between riches and ruin. Then, in the 1890s, commercial quantities of gold were discovered in the North and East of Western Australia. This sparked the first of several mineral booms in the State and resulted in Perth being able to demonstrate its newfound wealth in the form grandiose buildings which transformed the modest town into a fine city. Since the late nineteenth century, a cycle of 'boom and bust' has added successive layers of development to the city's rich tapestry of building styles. As with many cities around the world, Perth witnessed the destruction of many older buildings during the last quarter of the 20th century, but has now learned to respect its heritage, resulting in some spectacular and imaginative adaptive reuses of older buildings. Past and present are laid side by side in this fascinating visual tour around the capital of Western Australia. Sites include: Crawley Baths, Narrows Bridge, King's Park, Cottesloe Beach, T&G Building, Government Gardens, Russell Square, City Beach, St Georges Terrace, Hay Street, HIs Majesty's Theatre, Hyde Park, Piccadilly Arcade, Hotel Metropole, Town Hall, St George's Hall, the WACA, GPO Building, Central Arcade, St Mary's Cathedral, Matilda Bay, Horseshoe Bridge, Swan Brewery. ...Show more
$29.99
AUD
Category: Travel | Series: Woodslane Walking Guides
Perth and its environs boast a huge range of beautiful environments, making the region perfect for exploring on foot. This second edition of Perths Best Bush, Coast & City Walks introduces the best walks for visitors and residents alike, ranging from leisurely beach-side strolls to the more rugged t racks deep in the bush. Detailed descriptions and maps help the reader explore the regions parks, bushland, lakes, coasts and most interesting urban areas. As with previous titles in the series, the book is richly illustrated with over 150 full-colour photographs and dozens of detailed maps. A summary table of walks indicating distances, facilities and highlights is included to help the reader find exactly the right walk for the occasion. Walking chapters: Perth Metropolitan, Coastal Walks, Swan and Canning Rivers, Wetlands, Darling Ranges. ...Show more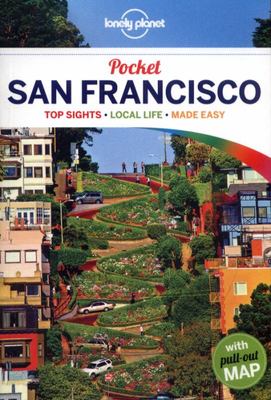 Pocket San Francisco 6
by Lonely Planet Publications Staff; Alison Bing; Mariella Krause; John A. Vlahides
$19.99
AUD
Category: Travel | Series: Travel Guide Ser.
Lonely Planet: The world's leading travel guide publisher Lonely Planet Pocket San Francisco is your passport to the most relevant, up-to-date advice on what to see and skip, and what hidden discoveries await you. Get hands on and interactive at the science museum Exploratorium, go for a cycle across t he iconic, 1.7-mile long Golden Gate Bridge, take an eerie twilight tour of Alcatraz and see why prisoners risked it all to escape; all with your trusted travel companion. Get to the heart of the best of San Francisco and begin your journey now Inside Lonely Planet Pocket San Francisco: Full-color maps and images throughout Highlights and itineraries help you tailor your trip to your personal needs and interests Insider tips to save time and money and get around like a local, avoiding crowds and trouble spots Essential info at your fingertips - hours of operation, phone numbers, websites, transit tips, prices Honest reviews for all budgets - eating, sleeping, sight-seeing, going out, shopping, hidden gems that most guidebooks miss Free, convenient pull-out San Francisco map (included in print version), plus over 15 color neighborhood maps User-friendly layout with helpful icons, and organized by neighborhood to help you pick the best spots to spend your time Covers Golden Gate Bridge & Park, Fisherman's Wharf, North Beach, Chinatown, Downtown, SoMa, Hayes Valley, Civic Center, the Mission, the Haight, NoPa, Alcatraz and more The Perfect Choice: Lonely Planet Pocket San Francisco, a colorful, easy-to-use, and handy guide that literally fits in your pocket, provides on-the-go assistance for those seeking only the can't-miss experiences to maximize a quick trip experience. Looking for a comprehensive guide that recommends both popular and offbeat experiences, and extensively covers all of San Francisco's neighborhoods? Check out Lonely Planet San Francisco guide. About Lonely Planet: Lonely Planet is a leading travel media company and the world's number one travel guidebook brand, providing both inspiring and trustworthy information for every kind of traveller since 1973. Over the past four decades, we've printed over 145 million guidebooks and phrasebooks for 120 languages, and grown a dedicated, passionate global community of travellers. You'll also find our content online, and in mobile apps, video, 14 languages, 12 international magazines, armchair and lifestyle books, ebooks, and more, enabling you to explore every day. Lonely Planet enables the curious to experience the world fully and to truly get to the heart of the places they find themselves, near or far from home. TripAdvisor Travelers' Choice Awards 2012, 2013, 2014, 2015 and 2016 winner in Favorite Travel Guide category 'Lonely Planet guides are, quite simply, like no other.' - New York Times 'Lonely Planet. It's on everyone's bookshelves; it's in every traveller's hands. It's on mobile phones. It's on the Internet. It's everywhere, and it's telling entire generations of people how to travel the world.' - Fairfax Media (Australia) ...Show more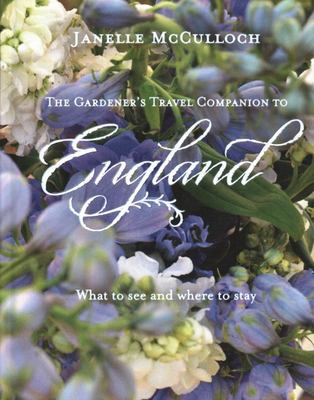 $49.99
AUD
Category: Travel
There is nothing lovelier than England in June, when it's in full blossom, when the sun is sinking down behind the hedgerows and the Queen Elizabeth rose, with its palest of pale pink petals, is unfolding into glorious summer bloom. Nothing lifts the spirit more than a glorious meander through an Englis h garden in full floraison. The sweetly scented gardens and gentle landscapes of this great country have long drawn horticulture fans and Anglophiles searching for its natural idylls, made so redolent in literature, film, photography, poetry and song. Every summer, people from all over the world travel to England to stay at charming guest houses with bucolic gardens, drink at country pubs with flower-decked beer gardens, wander from gate to gate on garden tours, shop at stores for irresistible garden tools and seeds, and dine at cafés and restaurants with floral-themed interiors. Now, this beautiful new book by bestselling author Janelle McCulloch - part guidebook and part armchair delight for garden lovers - shows you where to find these wonderful garden destinations, from the celebrated and famous to the secret and little-known. It also details the private estates that only open several times a year; the ones that tend to go under the travel radar. Elegantly designed and illustrated, the pages within are also packed full of spectacular botanical-inspired hideaways to stay, linger, shop, dine and drink at, from garden-inspired restaurants to garden-enhanced hotels.   ...Show more
$34.99
AUD
Category: Travel
Australians have always loved to step out in nature, whether off-track or along a marked route. Bushwalking – an organised long-distance walk in rugged terrain that requires maps and camping equipment, or a family day out – is one of our most popular pastimes. This landmark book, now updated, was the fi rst to delve into its rich and sometimes quirky history. From the earliest days of European settlement, colonists found pleasure in leisurely strolls through the bush, collecting flowers, sketching, bird watching and picnicking. Yet over time, walking for the sake of walking became the dominant motive. Walking clubs proliferated, railways organised mystery hikes attended by thousands, and Paddy Pallin established his equipment business. Bushwalking – serious walking – was invented. Whether you are inclined to put on your walking boots and pack your sleeping bag, or would rather stay in a luxury hut, this sure-footed and witty book reveals how the ordinary act of walking can become extraordinary. 'An absorbing exploration of the story of bushwalking in Australia. It's a well researched history, not just of walking, but of our changing relationship to the natural environment, of coming to know its unique beauty and its power to both inspire and restore the body and spirit. A compelling read for anyone who loves the Australian bush.' — Patti Miller '...a splendid social history, one so entertaining and revealing that you wonder why it hasn't been done before.' — Amanda Lohrey 'Slip this book in your swag – and step into adventure.' — Tom Griffiths   ...Show more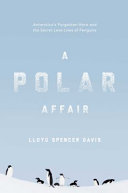 $32.99
AUD
Category: Travel
A captivating blend of true adventure and natural history by one of today's leading penguin experts and Antarctic explorers George Murray Levick was the physician on Robert Falcon Scott's tragic Antarctic expedition of 1910. Marooned for an Antarctic winter, Levick passed the time by becoming the first man to study penguins up close. His findings were so shocking to Victorian morals that they were quickly suppressed and seemingly lost to history. A century later, Lloyd Spencer Davis rediscovers Levick and his findings during the course of his own scientific adventures in Antarctica. Levick's long-suppressed manuscript reveals not only an incredible survival story, but one that will change our understanding of an entire species. A Polar Affair reveals the last untold tale from the Heroic Age of Antarctic Exploration. It is perhaps the greatest of all of those stories--but why was it hidden to begin with? The ever-fascinating and charming penguin holds the key. Moving deftly between both Levick's and Davis's explorations, observations, and comparisons in biology over the course of a century, A Polar Affair reveals cutting-edge findings about ornithology, in which the sex lives of penguins are the jumping-off point for major new insights into the underpinnings of evolutionary biology itself. ...Show more
$29.99
AUD
Category: Travel | Series: City Ser.
Consisting of a painting, a frog cake, a landmark, a statue, a haunting newspaper photograph, a bucket of peaches, pink shorts in parliament, concert tickets, and tourist maps, this book is a museum of sorts--a personal guide to the city of Adelaide, Australia, through a collection of iconic objects. Th ese objects explore the beautiful, commonplace, dark, and contradictory history of Adelaide, including the heat, the wine, the weirdness, the progressive politics, the rigid colonial formality, the sinister horrors, and the homey friendliness. A unique way of looking at the city through a small-scale lens, this evocative handbook will engage residents and visitors alike. ...Show more
$39.99
AUD
Category: Travel | Series: Travel Guide Ser.
Lonely Planet: The world's number one travel guide publisher* Lonely Planet's Australiais your passport to the most relevant, up-to-date advice on what to see and skip, and what hidden discoveries await you. Stake out a patch of sand on Bondi Beach before exploring the big-ticket sights of Sydney, dive into the dazzling ecosystem of the Great Barrier Reef, and drive along the Great Ocean Road spying the Twelve Apostles on the way - all with your trusted travel companion. Get to the heart of Australia and begin your journey now! Inside Lonely Planet's Australia: Colour maps and images throughout Highlightsand itinerarieshelp you tailor your trip to your personal needs and interests Insider tipsto save time and money and get around like a local, avoiding crowds and trouble spots Essential infoat your fingertips- hours of operation, phone numbers, websites, transit tips, prices Honest reviews for all budgets- eating, sleeping, sightseeing, going out, shopping, hidden gems that most guidebooks miss Cultural insightsprovide a richer, more rewarding travel experience - history, people, music, landscapes, wildlife, cuisine, politics Covers:Sydney, New South Wales, Canberra, Queensland, Brisbane, Melbourne, Victoria, Tasmania, Adelaide, Darwin, the Northern Territory, Perth and the Outback. The Perfect Choice: Lonely Planet's Australiais our most comprehensive guide to Australia, and is perfect for discovering both popular and off-the-beaten-path experiences. Looking for just the highlights? Check out Pocket Sydney, our smaller guide featuring the best sights and experiences for a short visit or weekend trip. About Lonely Planet: Lonely Planet is a leading travel media company and the world's number one travel guidebook brand, providing both inspiring and trustworthy information for every kind of traveller since 1973. Over the past four decades, we've printed over 145 million guidebooks and grown a dedicated, passionate global community of travellers. You'll also find our content online, and in mobile apps, video, 14 languages, nine international magazines, armchair and lifestyle books, ebooks, and more.  'Lonely Planet guides are, quite simply, like no other.' - New York Times 'Lonely Planet. It's on everyone's bookshelves; it's in every traveller's hands. It's on mobile phones. It's on the Internet. It's everywhere, and it's telling entire generations of people how to travel the world.' - Fairfax Media (Australia) Important Notice:The digital edition of this book may not contain all of the images found in the physical edition. ...Show more