$9.95
AUD
Category: Reference
The highly popular AIATSIS map of Indigenous Australia is now available in a compact, portable A3 size. Available flat or folded (packaged in a cellophane bag), it is the perfect take-home product for tourists and anyone interested in the diversity of Australias first nations peoples. The handy desk siz e also makes it an ideal resource for individual student use. Using published resources available from 1988-1994, the map attempts to represent the language or nation groups of Aboriginal and Torres Strait Islander peoples of Australia. For tens of thousands of years, the First Australians have occupied this continent as many different nations with diverse cultural relationships linking them to their own particular lands. The ancestral creative beings left languages on country, along with the first peoples and their cultures. Over 200 distinct languages, and countless dialects of them, were in use when European colonisation began. While people in some communities continue to speak their own languages, many others are seeking to record and revive threatened ones. Aboriginal and Torres Strait Islander peoples retain their connection to their traditional lands regardless of where they live. ...Show more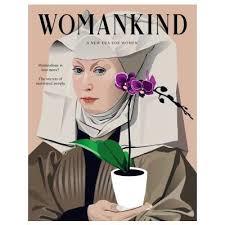 $14.95
AUD
Category: Reference
Issue #21 'Denmark' has arrived. It was a shock to walk past an old dream the other day, slumped against the footpath, dirty, scratched, and somewhat more diminutive than in my recollections. In my youth, this (now rusting) blue lump of metal was my symbol for grown-up success – it was the car that I'd drive to my dream job as a successful career woman. But always out of reach financially, this car remained a dream for years, before being long forgotten as other dreams parked in its view. Danish philosopher Søren Kierkegaard was never fooled by shiny pieces of metal. If you could wish for one thing in your life, what would it be? For Kierkegaard, it wasn't wealth, power, or even fame, since such pleasures fade over time, and ultimately disappoint, much like my dream car. In her work titled Interiors, Danish photographer Trine Søndergaard photographs a renaissance castle uninhabited for 50 years. For Søndergaard, the starkness of the rooms – devoid of people, decoration or alterations for half a century – was oddly captivating. The rooms existed in a state of waiting, of 'what next?' For Kierkegaard, too, it was this state that the philosopher dreamed of. "Pleasure disappoints, possibility never," he declared. "If I were to wish for anything," it would be for the "passionate sense of the potential". By paring back, and making space, we welcome possibility. By clearing space in our lives, we make way for the new. Antonia Case, Editor-in-Chief, Womankind magazine ...Show more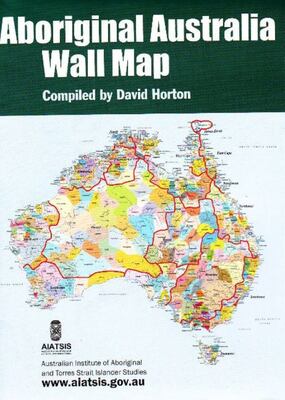 $24.95
AUD
Category: Reference
ASP's best-selling publication. An attractive educational tool which aims to represent all the language groups of Australia's Indigenous people.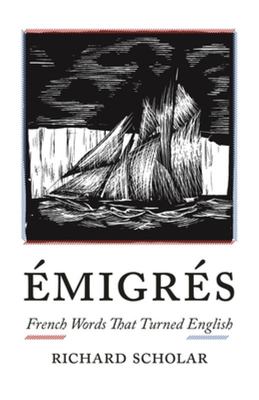 $29.99
AUD
Category: Reference
English has borrowed more words from French than from any other modern foreign language. French words and phrases-such as a la mode, ennui, naivete and caprice-lend English a certain je-ne-sais-quoi that would otherwise elude the language. Richard Scholar examines the continuing history of untranslated French words in English and asks what these words reveal about the fertile but fraught relationship that England and France have long shared and that now entangles English- and French-speaking cultures all over the world. Emigres demonstrates that French borrowings have, over the centuries, 'turned' English in more ways than one. From the seventeenth-century polymath John Evelyn's complaint that English lacks 'words that do so fully express' the French ennui and naivete, to George W. Bush's purported claim that 'the French don't have a word for entrepreneur,' this unique history of English argues that French words have offered more than the mere seasoning of the occasional mot juste. They have established themselves as 'creolizing keywords' that both connect English speakers to-and separate them from-French. Moving from the realms of opera to ice cream, the book shows how migrant French words are never the same again for having ventured abroad, and how they complete English by reminding us that it is fundamentally incomplete. At a moment of resurgent nationalism in the English-speaking world, Emigres invites native Anglophone readers to consider how much we owe the French language and why so many of us remain ambivalent about the migrants in our midst. ...Show more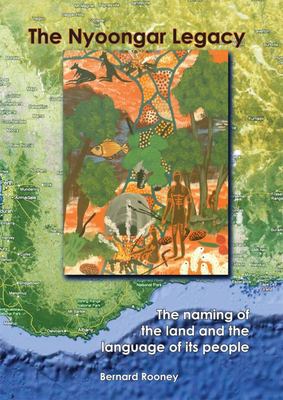 $25.00
AUD
Category: Reference
The Nyoongar Legacy is the result of decades of research into Nyoongar language by the Rt. Rev. Bernard Rooney OSB, Emeritus Abbot of New Norcia. It is a study of the Indigenous place-names of the south-west of Western Australia, including over 300 Indigenous place names from the region.Each entry offer s an interpretation of the source for a particular place and the possible or probable meanings.The book includes a comprehensive dictionary of the Nyoongar language focusing on what is now known as the northern dialect.Divided into two sections, Nyoongar­English and English­Nyoongar, the dictionary is the result of the author's own grass­roots experience of Nyoongar as a spoken language and offers the fruits of his extensive research into the available written sources.These sources include published dictionaries as well as unpublished word­lists dating back to the foundation of the colony of Western Australia. ...Show more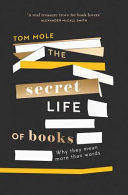 $22.99
AUD
Category: Reference | Reading Level: near fine
We love books. We take them to bed with us. They weigh down our suitcases on holiday. We display them on our bookshelves, give them as gifts, write our names in them. We take them for granted. And all the time, our books are leading a double life.   The Secret Life of Books is about everything that isn 't just the words. It's about how books transform us as individuals, the stories they tell us about  ourselves. It's about how books - and readers - have evolved over time. And it's about why, even with the arrival of other media, books still have the power to change our lives.   In this stylish and thought-provoking meditation, Tom Mole looks at everything from binding innovations to binding errors, to books defaced by lovers, to those imprisoning professors in their offices, to books in art, to burned books, to the books that create nations, to those we'll leave behind. A striking text in a stunning package, it will change how you think about books.  ...Show more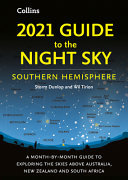 $19.99
AUD
Category: Reference
A comprehensive handbook to the planets, stars and constellations visible from the southern hemisphere. 6 pages for each month covering January-December 2021.   Diagrams drawn for the latitude of southern Australia, but including events visible from New Zealand and South Africa.  Written and illustrated by astronomical experts, Storm Dunlop and Wil Tirion.   Content includes:   * Advice on where to start looking   * Easy-to-use star maps for each month with descriptions of what to see   * Special, detailed charts for positions of planets, minor planets and comets in 2021   * Seasonal charts   * Details of dark sky sites   * Details of objects and events you might see in 2021   * Diagrams of notable events visible from Australia, and some for New Zealand and South Africa   ...Show more
$14.95
AUD
Category: Reference
ASP's best-selling publication. An attractive educational tool which aims to represent all the language groups of Australia's Indigenous people.
$9.95
AUD
Category: Reference
The highly popular AIATSIS map of Indigenous Australia is now available in a compact, portable A3 size. Available flat or folded (packaged in a cellophane bag), it is the perfect take-home product for tourists and anyone interested in the diversity of Australias first nations peoples. The handy desk siz e also makes it an ideal resource for individual student use. Using published resources available from 1988-1994, the map attempts to represent the language or nation groups of Aboriginal and Torres Strait Islander peoples of Australia. For tens of thousands of years, the First Australians have occupied this continent as many different nations with diverse cultural relationships linking them to their own particular lands. The ancestral creative beings left languages on country, along with the first peoples and their cultures. Over 200 distinct languages, and countless dialects of them, were in use when European colonisation began. While people in some communities continue to speak their own languages, many others are seeking to record and revive threatened ones. Aboriginal and Torres Strait Islander peoples retain their connection to their traditional lands regardless of where they live. ...Show more