$2.99
AUD
Category: Primary
The annual Pharos Trainee Spy Games competition is being held at Alexandria and Kensy and Max can't wait to participate - and win! The challenges include an obstacle course, driving races, extreme parkour, coding and the big one - a treasure hunt, full of danger and intrigue. The prizes for the games ar e legendary, and with only one champion, the twins are forced to go head to head. When the stakes are raised with news of a saboteur in their midst, Kensy and Max must put all their spy skills to the test. Who is the double agent? And which of the trainee spies has what it takes to emerge victorious? A special Kensy and Max story for Australia Reads. ...Show more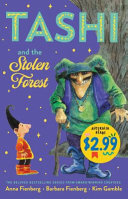 $2.99
AUD
Category: Primary
In this Australia Reads exclusive story, can Tashi use Much-to-Learn's spell to outsmart the Wicked Baron and stop the old forest from disappearing?  
$14.99
AUD
Category: Primary
Cam and Sophie feel like they've been travelling forever to get to the rainforest and the river and their cousins. They just want to see a platypus in the wild, but with the rain tipping down and the river turning wild they can't see a thing. Until suddenly, they can. A platypus is just below them, an d it needs help! But when their rescue attempt goes horribly wrong, it's not just the platypus that needs saving... ...Show more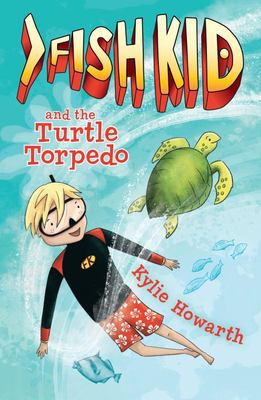 $14.99
AUD
Category: Primary | Series: Fish Kid Ser.
Two troubled turtles and one sinking friendship. Can Fish Kid save them all or will it end in turtle disaster? Fish Kid's third epic ocean adventure is set on a small island in the Maldives, the perfect place for Fish Kid to supercharge his fish powers. His friendship with bestie, Emely, soon hits a sna g during a tricky sea turtle rescue. Secretly wishing for powers of her own, Emely's strange behaviour leaves Fish Kid wondering if their friendship and the super-sick turtle will survive. And if things weren't bad enough, another turtle from the sanctuary goes missing. Can this super hero-in-the-making use his fishy powers to save the day? ...Show more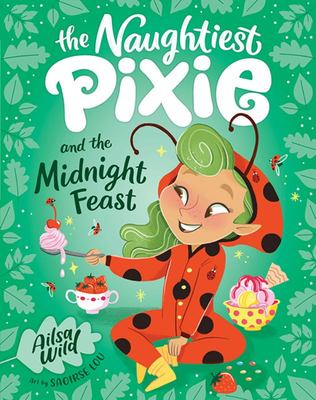 $12.99
AUD
Category: Primary | Series: The\Naughtiest Pixie Ser.
Jenifry Star is so excited about her first-ever sleepover at Aniko's. She can't wait to play fun games and have a midnight feast in the garden! But when mean Nessa tags along AND the garden's ladybirds start acting strangely, will all her pixie plans be dashed?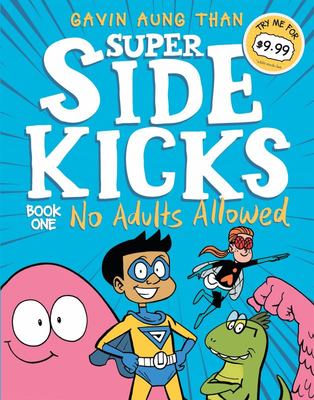 $9.99
AUD
Category: Junior Comics | Series: Super Sidekicks Ser. | Reading Level: 7+
I'm Junior Justice, but you can call me JJ, and I think it's time we made our own team. The Super Sidekicks! Are you with me? Being a superhero sidekick isn't as fun as you think. You do all the work, beat the bad guys and save the planet, only for your grown-up partner to get all the credit. Junior J ustice is sick of it, so he and his sidekick pals, Flygirl, Dinomite and Goo, have decided to form their own super team. But before they can start saving the world they'll have to prove to the adult heroes that they're more than just sidekicks. And once the evil Dr Enok discovers his favourite pet Goo has left him to join a super team, the world might need saving sooner rather than later! ...Show more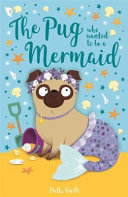 $12.99
AUD
Category: Primary | Series: The Pug Who Wanted to Be...
Peggy the pug is going on a mer-mazing summer holiday! A perfect beach read, from the bestselling author of THE PUG WHO WANTED TO BE A UNICORN. Peggy the pug is going on holiday to the seaside! Her special friend Chloe is excited, too, and hopes that she'll see a mermaid. But even though Chloe and Peggy search the beach, they can't find a mermaid anywhere. Not wanting her friend to be disappointed, Peggy decides that she'll just have to become a mermaid herself! But that means that she's going to have to learn how to doggy paddle . . . A funny and heartwarming beach read for newly independent readers! ...Show more
$14.99
AUD
Category: Primary | Series: Treehouse
The latest addition to Andy Griffiths and Terry Denton's internationally phenomenal Treehouse series.Andy and Terry live in the world's craziest treehouse. They like making books and telling jokes. And now they've made the world's funniest joke book. Again!From fairytale fun to classroom capers and movi e madness, there are jokes galore for the whole family. An especially perfect book for fans of the Treehouse series. Q: What did one ghost say to the other ghost? A: Do you believe in people? ...Show more
$19.99
AUD
Category: Primary | Series: Polly and Buster
From Australia's best-selling female author, Sally Rippin, comes Polly and Buster - a brand new junior fiction series about the magic of friendship.    Who ever heard of a witch and a monster being friends?   Everyone knows that witches don't mix with monsters. Witches are educated, clever, sophisticate d. But monsters? Monsters are just uncouth. Some are even dangerous.    But Polly the witch and Buster the feelings monster have been best friends forever.  It's the sort of friendship that makes your heart squeeze with happiness.  Somehow, they've managed to keep their friendship a secret.  Until one day, when everything changes ...   Sally Rippin is the author of over 50 books for young readers, including the best-selling Billie B Brown early reader series, and its recent spin-offs, A Billie B Mystery, Billie's Adventures and the Hey Jack! series. Her new series Polly and Buster is accompanied by her own enchanting illustrations.    ...Show more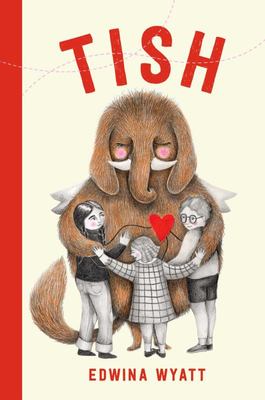 Tish
by EDWINA WYATT
$19.99
AUD
Category: Primary
Tish is the story of a lovable imaginary friend who is looking for his place in the world and finds it through his companionship with three different children who need him. It's a story of friendship, goodbyes and longing, and a tale of having the confidence to believe.
$22.95
AUD
Category: Primary
A hare in the moon. A town with streets that won't stay still. Hidden worlds hide within these painted walls... Existing within these hidden worlds, outside of them, and in a world all of their own, is a child called Winter. As a baby, Winter was found in a fruit box; ever since they have been sear ching for a home and a family. With an elusive blue hare as a guide, a daring new friend, and a family with their own kind of magic, Winter might finally find a place to call home: a place to belong.     ...Show more
$7.99
AUD
Category: Primary | Series: Billie B Brown
Billie has found a baby bird. She really wants to look after it! But is Billie the right person for the job? Celebrating 10 Years of Billie B Brown in 2020!