Day Break
by McQuire, Amy with illustrations by Matt Chun
$24.99
AUD
Category: Picture Books
Day Break is the story of a family making their way back to Country on January 26. We see the strength they draw from being together, and from sharing stories as they move through a shifting landscape. The story refocuses the narratives around 'Australia Day' on Indigenous survival and resistance, and i n doing so honours the past while looking to the future. Confronting yet truthful, painful yet full of hope, Day Break is a crucial story that will open up a conversation on truth-telling for the next generation. ...Show more
$27.99
AUD
Category: Picture Books
Look up! From the Caldecott Medal-winning creator of the Hat trilogy comes a new deadpan gem. Turtle really likes standing in his favourite spot. He likes it so much that he asks his friend Armadillo to come over and stand in it, too. But now that Armadillo is standing in that spot, he has a bad feelin g about it... A hilarious meditation on the workings of friendship, fate, shared futuristic visions, and that funny feeling you get that there's something off somewhere, but you just can't put your finger on it. Merging broad visual suspense with wry wit and existential silliness, celebrated picture-book creator Jon Klassen gives us a wholly original comedy for the ages.   ...Show more
$26.99
AUD
Category: Picture Books
Little one, when we say Black Lives Matter,we're saying black people are wonderful-strong. That we deserve to be treated with basic respect,and that history's done us wrong. From birth to the end of school, in joy and in sorrow, on the trumpet and the djembe, at home and in the community, a black child' s parents remind him why Black Lives Matter. A gorgeous and essential picture book for children of all ages from bestselling and award-winning author Maxine Beneba Clarke.In When We Say Black Lives Matter, a black child's parents explain what the term Black Lives Matter means to them: in protest and song, in joy and in sorrow. I see this picture book as an act of Black Love - I was inspired to write and create it when thinking about how to explain the concept of Black Lives Matter to the young African diaspora kids in my extended family, living in over eight different countries across the world - including America, Australia, Germany, Barbados and England. - Maxine Beneba Clarke, on writing WHEN WE SAY BLACK LIVES MATTERA portion of the proceeds from the sale of this book will be donated to the Indigenous Literacy Foundation. ...Show more
$16.99
AUD
Category: Picture Books
Bluey wants to play Mum School instead of having her bath. But will the kids listen to her? A gorgeous hardback book for kids of all ages. Bluey has been a phenomenal success since airing on ABC KIDS in October 2018, amassing legions of dedicated fans and hugely popular ranges of books, toys, clothes, g ames and more. It holds the coveted position of being the most watched program ever on ABC iView, with over 260 million plays for Series One, and is the winner of an International Emmy for Most Outstanding Children's Programme.   ...Show more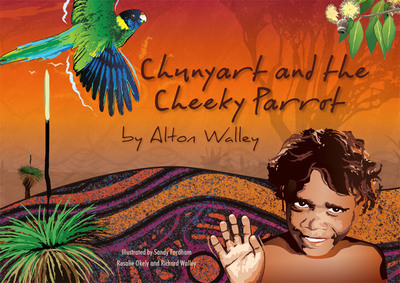 Chunyart and the Cheeky Parrot
by Alton Walley; Rebecca Maddern (Editor); Sandy Fordham (Illustrator); Richard Walley (Drawings by); Botanic Gardens and Parks Authority (Produced by)
$19.95
AUD
Category: Picture Books
Chunyart had dreamed of this day since he was a little boy. He was finally old enough to go hunting with his dad. A young Nyoongar boy called Chunyart is taking his first journey towards becoming a man. He has much to learn from his family about the land and its useful plants. But with a cheeky parrot for a friend, there is plenty of mischief along the way. This book has been produced by Kings Park Education to celebrate the rich Aboriginal history of the local area and tell the story of how plants were traditionally used to sustain human life through food, medicine, shelter, protection and tools. ...Show more
$16.99
AUD
Category: Picture Books
From the National Book Award-winning author of Stamped from the Beginning and How to Be an Antiracist comes a fresh new board book that empowers parents and children to uproot racism in our society and in ourselves. Take your first steps with Antiracist Baby! Or rather, follow Antiracist Baby's nine ea sy steps for building a more equitable world. With bold art and thoughtful yet playful text, Antiracist Baby introduces the youngest readers and the grown-ups in their lives to the concept and power of antiracism. Providing the language necessary to begin critical conversations at the earliest age, Antiracist Baby is the perfect gift for readers of all ages dedicated to forming a just society. ...Show more
$19.99
AUD
Category: Picture Books
It starts from the premise that neurodiversity (conditions like Autism, ADHD, Dyslexia and the like) is a normal, essential part of human biodiversity - without it we don't get Picasso, Einstein or Greta Thunberg! Yes, neurodiverse kids sometimes require a bit of extra help and patience, but they should never be viewed as disordered. Some Brains encourages us all look for our strengths and to understand that brains are like fingerprints - uniquely, wonderfully ours. All brains are special, All brains are smart, All kids have big thoughts, And all kids have big hearts. ALL KIDS ARE SPECIAL - JUST FOLLOW THEIR HEARTS ...Show more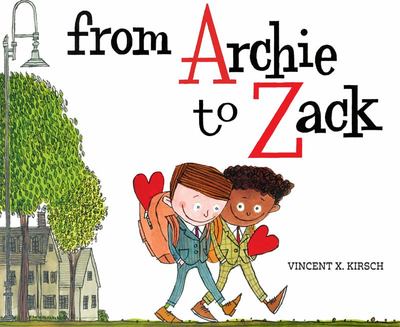 $24.99
AUD
Category: Picture Books
"Archie loves Zack!""Zack loves Archie!"Everyone said it was so.But Archie hasn't told Zack yet. And Zack hasn't told Archie. They spend just about every minute together: walking to and from school, doing science and art projects, practicing for marching band, learning to ride bikes, and so much more.Ov er the course of a few months, Archie tries to write a letter to Zack to tell him how he feels: "From A to Z." None of his drafts sound quite right, so he hides them all away. One by one, Archie's friends (Zelda, Zinnia, and Zuzella) find the letters . . . but they know exactly who they're meant for.This new picture book from Vincent X. Kirsch celebrates young, queer love in a whimsical, kidfriendly way. ...Show more
$19.99
AUD
Category: Picture Books
From beautiful butterflies to kaleidoscopic Christmas beetles, First Nations author and illustrator Helen Milroy returns to the backyard with a picture book designed to teach kids (and their handlers) all about the scurrying, scuttling, scooting, buzzing, zooming splendour of insects.
$16.99
AUD
Category: Picture Books
Bluey and Bingo love their mum and she loves them! Discover all of Chilli's special mum skills in this touching and humorous book. The perfect Mother's Day gift for Bluey fans young and old. Bluey has been a phenomenal success since airing on ABC KIDS in October 2018, amassing legions of dedicated fans and hugely popular ranges of books, toys, clothes, games and more. It holds the coveted position of being the most watched program ever on ABC iView, with over 260 million plays for Series One, and is the winner of an International Emmy for Most Outstanding Children's Programme.   ...Show more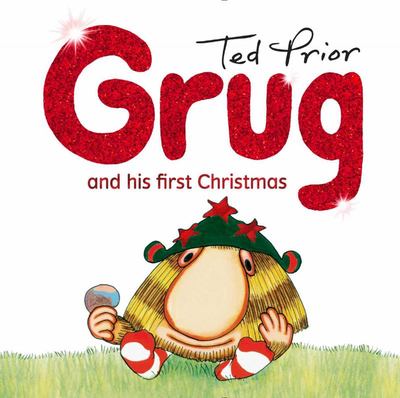 $9.99
AUD
Category: Picture Books
Jingle all the way to Christmas! The perfect gift for younger readers, now available in ebook for the first time. Grug's first Christmas means lots of lovely surprises for Grug's bush friends. Everyone is learning that giving and receiving on this special day is what Christmas is all about ... ... and w aking up on Christmas morning is the most wondrous moment of all!   ...Show more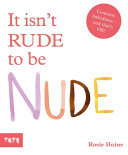 $24.99
AUD
Category: Picture Books
All bodies are brilliant bodies, no matter what they look like. They will change as you get older, some things will change quicker than others, some might not change at all!Everyone has a bum. Nipples are normal. It isn't rude to be nude!