$29.99
AUD
Category: Humour
Men to Avoid in Art and Life pairs classical fine art with modern captions that epitomize the spirit of mansplaining. This hilarious book perfectly captures those relatable moments when a man explains to a woman a subject about which he knows considerably less than she does. Situations include men sha ring keen insight on the female anatomy, an eloquent defense of catcalling, or offering sage advice about horseback riding to the woman who owns the horse. - These less qualified men of antiquity dish out mediocrity as if it's pure genius - For the women who have endured overbearing men over the centuries- Written with hilariously painful accuracy "Now, when you're riding a horse, you need to make sure to keep a good grip on the reins." "These are my horses." Through cringe-induced empathy, this timeless gift book of shared experiences unites women across history in one of the most powerful forms of resistance: laughter. - Started as a Twitter thread and quickly gained widespread popularity. - A great pick for a birthday or Galentine gift for a friend who needs a funny pick-me-up- Makes a perfect gift for women and feminists with a wry sense of humor, millennials, anyone who loves memes and Internet humor, as well as history and art buffs.- Add it to the shelf with books like Men Explain Things to Me by Rebecca Solnit, Milk and Vine: Inspirational Quotes from Classic Vines by Emily Beck, and Awards For Good Boys: Tales Of Dating, Double Standards, And Doom by Shelby Lorman. ...Show more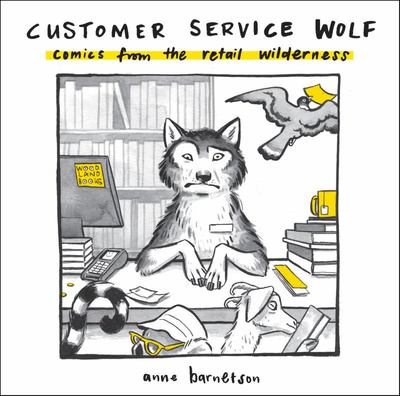 $14.99
AUD
Category: Humour
Join Customer Service Wolf and colleagues as they navigate the most awkward customer interactions imaginable, plus a few that are beyond imagination. From bookseller and artist Anne Barnetson comes this charming, hilarious and perfectly observed snapshot of life behind the counter.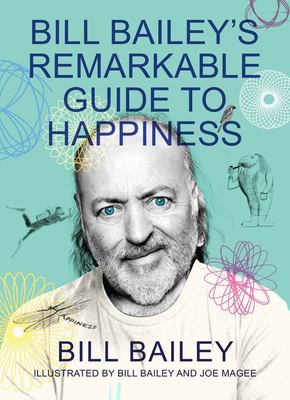 $35.00
AUD
Category: Humour
In Bill Bailey's Remarkable Guide to Happiness, Bill explores the nature of happiness and ways to be, well, happy. Being Bill Bailey however, he does so in his own, remarkable, Bill Bailey way. From paddle-boarding down the Thames in a Santa hat, to wild swimming in a glacial river, Bill considers the e xhilaration of the outdoors, as well as the quieter pleasures of clearing out your moth-eaten grey t-shirts. He attempts to see beyond the mumbo-jumbo of the wellness industry and aims for the heart of real joy and contentment - and how we can all achieve it. This collection of funny, meditative and thoughtful essays seeks out simplicity and clarity as a corrective to the endless background noise of anxiety-inducing news chatter. Whether it's whooping aloud while cycling through a pine forest, putting pen to paper, or immersing yourself in music, Bill's guide to happiness is an antidote to the frenetic whirl of modern life. Fully illustrated with drawings by Bill himself, this is a wonderful gift of a book for anyone who needs a slice of comfort. ...Show more
$29.99
AUD
Category: Humour
Allie Brosh, the "gut-bustingly funny" (NPR), award-winning, and #1 New York Times bestselling author of Hyperbole and a Half, shares a new collection of autobiographical and illustrated essays. A Touchstone book. Touchstone has a great book for every reader.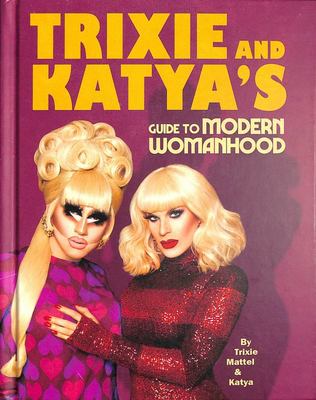 $39.99
AUD
Category: Humour
The RuPaul's Drag Race legends, stars of UNHhhh, and expert biological women share the secrets of their feminine mystique in this satirical guide to beauty and homemaking.  Drag superstars Trixie Mattel and Katya have long captivated fans with their stunning looks, onscreen chemistry, and signature wit . In Trixie and Katya's Guide to Modern Womanhood, the pair channel that energy into an old-school etiquette guide for ladies. In essays, conversations, and how-to sections peppered with hilarious, gorgeous photos, Trixie and Katya will advise readers on beauty and fashion and tackle other vital components of a happy home, such as money, self-love, and friendship; sharing advice and personal stories in high-concept fashion.  Informative, humorous, and heartwarming, Trixie and Katya's Guide to Modern Womanhood is the book that their fans have been waiting for. ...Show more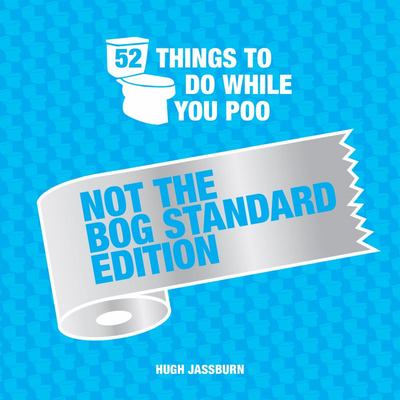 $19.99
AUD
Category: Humour
Quality time alone on the lavatory is a truly special occasion. What better way to celebrate and honour this ritual than with some extraordinary reading material? Lord of toilet trivia and master architect of poo-themed puzzles, Hugh Jassburn has unloaded his creative bowels once more in this astounding collection of all-new amusements. From eye-watering stats to mind-boggling mazes, this special edition is anything but bog-standard. ...Show more
$19.99
AUD
Category: Humour
The perfect gift for the liberal minded loved-one in your life, A Snowflake's Guide to Christmas is the hilarious new book from the bestselling author of Why Steve Was Late.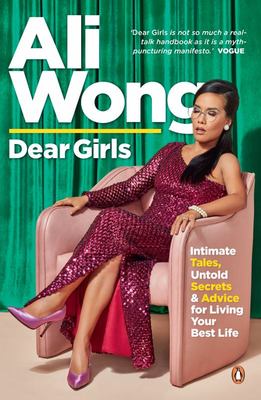 $22.99
AUD
Category: Humour
In her hit Netflix comedy special Baby Cobra, an eight-month pregnant Ali Wong resonated so strongly that she even became a popular Halloween costume. Wong told the world her remarkably unfiltered thoughts on marriage, sex, Asian culture, working women, and why you never see new mum comics on stage but you sure see plenty of new dads. The sharp insights and humour are even more personal in this completely original collection. She shares the wisdom she's learned from a life in comedy and reveals stories from her life offstage, including the brutal single life in New York (i.e. the inevitable confrontation with erectile dysfunction), reconnecting with her roots (and drinking snake blood) in Vietnam, tales of being a wild child growing up in San Francisco, and parenting war stories. Though addressed to her daughters, Ali Wong's letters are absurdly funny, surprisingly moving, and enlightening (and gross) for all. ...Show more
$32.99
AUD
Category: Humour | Reading Level: very good
Nat's What I Reckon was the tattooed lockdown saviour we didn't know we needed, rescuing us from packet food, jar sauce and total boredom with his hilarious viral recipe videos that got us cooking at home like champions again. Now that we've cooked our way out of lockdown and are wondering what the hell to do next, Nat's back – and he's ready to teach us more about life in this thoroughly unhelpful (but maybe actually kinda helpful) self-help guide. Nat's already shown us that jar sauce can get f*cked. But what else is sh*t – and what's actually not sh*t? Is it all as bad as we feel like it is most of the time? No part of our weird world and idiotic behaviour is spared as our long-haired guru tells us what he reckons about it all – and amps up the flavour with some eye-watering stories from his early years before a sweary video about pasta sauce shot him to global fame. With Nat's nine no-nonsense rules, you'll be on the road to being less of a d*ckhead faster than you can say 'quarantine spirit risotto with parzley on top'. And if you screw it up: it doesn't bloody Parramatta, champ. Features a small illustrated selection of Nat's favourite recipes.   ...Show more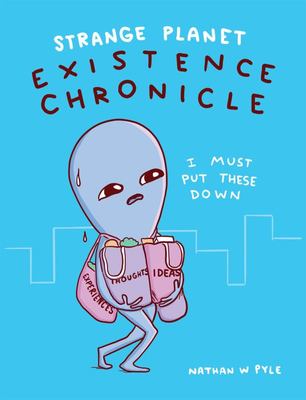 $29.99
AUD
Category: Humour
The curiously relatable inhabitants of Nathan W. Pyle's New York Times bestselling phenomenon Strange Planet are at it once again! Illustrated with art from the Strange Planet collections, Nathan W. Pyle's guided journal takes a fresh, self-reflective look at the behaviour that makes us human. Strange Planet: Existence Chronicle explores favourite themes from the Strange Planet social media stream and books, including emotions, recreation, and cultural traditions. Filled with prompts from the Strange Planet universe, and showcasing the signature characters in pastel hues of pink, blue, green, and purple, this guided journal can help fans explore and better understand the "strange planet" they inhabit. ...Show more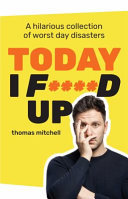 $24.99
AUD
Category: Humour
A toe curling, laugh out loud collection of worst day disasters.   I'd always rolled my eyes when people describe things as 'happening in slow motion'. Surely everything happens in regular time and it's only when you replay it in your head that it seems to slow down?But as the car lurched forward and I found myself sailing through the back of the garage, I finally understood what they meant.   When a trip to meet his new girlfriend's grandparents ends in disaster (think a crashed ute, an angry wasp and a cranky farmer with a shotgun), Thomas Mitchell knows one thing for sure: bad days make for great stories.   While we might not like to admit it, we can't help but find a sneaky pleasure in other people's misfortune. It's the reason fail compilations rack up millions of views on YouTube or television shows like Funniest Home Videos exist at all.   Deep down we're addicted to the downfall of our fellow humans, and if there was ever a point in history when we needed a laugh, it's now.   Today I F***D Up is a collection of tall tales but true that are equal parts hilarious and horrifying; a timely reminder that no matter how terrible things get, they could always be worse. So much worse.   ...Show more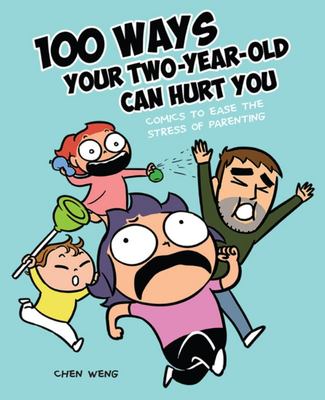 $27.99
AUD
Category: Humour
No one captures the messy but heartwarming experience of becoming a mother as accurately and hilariously as Messycow Comics In what ways is a toddler like a deadly weapon? What would it look like if your 2-year-old was an office worker? And how does being a parent completely transform one's sense of fas hion? These questions and many more are the focus of the hilarious and relatable comics by Weng Chen, a thirtysomething Chinese-American cartoonist who details the realities of raising small children, growing older, and how technology and mass culture shape today's parenting experiences. The debut book collection of her Messycow Comics presents one mom's fresh, insightful, and hilarious take on the joys, absurdities, and anxieties of modern parenting. ...Show more