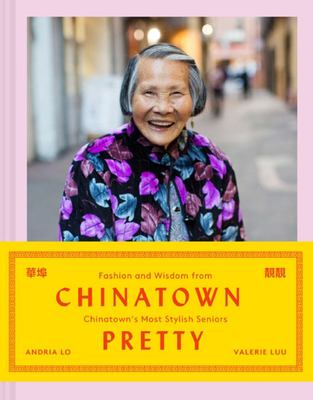 $49.99
AUD
Category: Fashion
Chinatown Pretty features beautiful portraits and heartwarming stories of trend-setting seniors across six Chinatowns. Andria Lo and Valerie Luu have been interviewing and photographing Chinatown's most fashionable elders on their blog and Instagram, Chinatown Pretty, since 2014. Chinatown Pretty is a signature style worn by pòh pohs (grandmas) and gùng gungs (grandpas) everywhere--but it's also a life philosophy, mixing resourcefulness, creativity, and a knack for finding joy even in difficult circumstances. * Photos span Chinatowns in San Francisco, Oakland, Los Angeles, Chicago, New York City, and Vancouver. * The style is a mix of modern and vintage, high and low, handmade and store bought clothing. * This is a celebration of Chinese American culture, active old-age, and creative style. Chinatown Pretty shares nuggets of philosophical wisdom and personal stories about immigration and Chinese-American culture. This book is great for anyone looking for advice on how to live to a ripe old age with grace and good humor--and, of course, on how to stay stylish. * This book will resonate with photography buffs, fashionistas, and Asian Americans of all ages. * Chinatown Pretty has been featured by Vogue.com,San Francisco Chronicle, Design Sponge, Rookie, Refinery29, and others. * With a textured cover and glossy bellyband, this beautiful volume makes a deluxe gift. * Add it to the shelf with books likeHumans of New York by Brandon Stanton,Advanced Style by Ari Seth Cohen, andFruits by Shoichi Aoki. ...Show more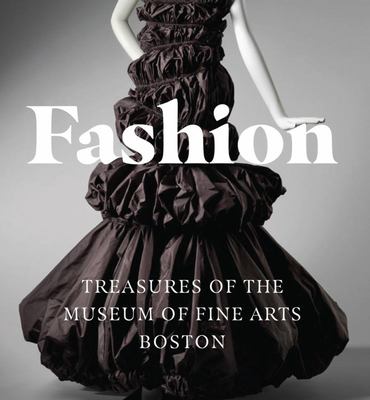 $32.99
AUD
Category: Fashion
Drawing from the extensive Textile and Fashion Arts Collection of the Museum of Fine Arts, this miniature history of European and American fashion features some 275 garments, accessories, and related works of art from the seventeenth century to the present.  Dress historian Allison Taylor introduces eac h new era with a concise overview of the period's fashionable styles and silhouettes, as well as the underlying historical and cultural influences. This chic Tiny Folio(tm) is the perfect gift for fashionistas and fashion historians alike.   ...Show more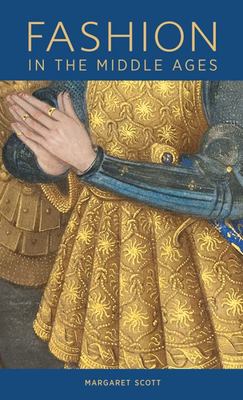 $32.99
AUD
Category: Fashion
Explore medieval fashions through illuminated manuscripts, from the luxurious attire of royalty to the modest clothes worn by the peasantry to medieval depictions of ancient and biblical garments. Book jacket.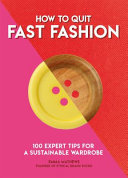 $19.99
AUD
Category: Fashion | Series: How to Go... Ser.
The fashion industry produces more carbon emissions than international flights and maritime shipping combined, and is the second-largest consumer of the world's water supply - despite this, 85% of all textiles end up in the dump each year. If you are one of the rising numbers of concerned consumers who feel uneasy about their contribution to these figures, then How to Quit Fast Fashion is the essential guide to help you lessen your impact on our eco-system, whilst remaining fashionable and well-dressed. Across 100 step-by-step tips, this book will help you take action through easy to follow advice and practical ways to have a more sustainable style. From what the jargon on your clothes' labels really means and introductions to the world of rental fashion, to how to make your favourite clothes last longer, you'll be able to officially quit fast fashion. ...Show more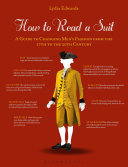 $49.99
AUD
Category: Fashion
Fashion is ever-changing, and while some styles mark a dramatic departure from the past, many exhibit subtle differences from year to year that are not always easily identifiable. With overviews of each key period and detailed illustrations for each new style, How to Read a Suit is an authoritative visu al guide to the under-explored area of men's fashion across four centuries. Each entry includes annotated color images of historical garments, outlining important features and highlighting how styles have developed over time, whether in shape, fabric choice, trimming, or undergarments. Readers will learn how garments were constructed and where their inspiration stemmed from at key points in history - as well as how menswear has varied in type, cut, detailing and popularity according to the occasion and the class, age and social status of the wearer. This lavishly illustrated book is the ideal tool for anyone who has ever wanted to know their Chesterfield from their Ulster coat. Equipping the reader with all the information they need to 'read' menswear, this is the ultimate guide for students, researchers, and anyone interested in historical fashion. ...Show more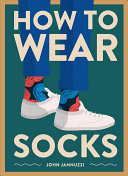 $21.99
AUD
Category: Fashion
A giftable illustrated guide to wearing socks, packed with history, upkeep and maintenance tips, and style advice Socks, a bare necessity in anyone's wardrobe, are often a one-and-done, wear-it-if-it's-clean kind of garment. You put them on, pull them up, and go about the rest of your day. But there's a lot more to a good sock than meets the eye, or the foot. Within the world of socks, there are a staggering number of options, from material to style to length to, of course, color and print. How to Wear Socks teaches you everything you need to know about socks. Written by fashion editor John Jannuzzi, the book includes a deep dive on the history, the basics, the key styles, and proper upkeep and maintenance. Once you have a solid foundation, Jannuzzi shows you exactly how to pair socks with different types of shoes. Whether they're black, white, short, long, or patterned, there are rules. The book also includes fun sidebars on Famous Socks and style tips from sock connoisseurs. How to Wear Socks proves that this fashion necessity should no longer be an afterthought. ...Show more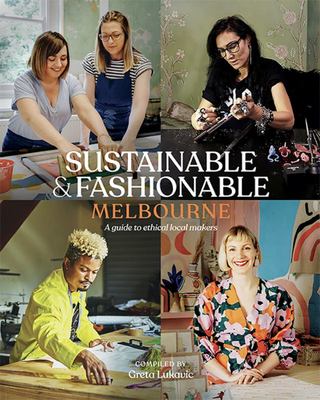 $34.95
AUD
Category: Fashion
As consumers grapple with the sustainability and ethics of mass production 80 Melbourne makers offer a gentle - and beautiful - alternative. From clothing and shoes to jewellery to hats this guide showcases the incredible talent of the Melbourne creative scene. With rich photographs and intimate interv iews, Sustainable & Fashionable: Melbourne shines a light on these passionate people while inspiring consumers to seek out and support ethical and creative artisans in our community. The content is motivational and asks questions of readers: Is sustainable better than disposable? Is permanent better than temporary? Sustainable & Fashionable: Melbourne features an expanded directory of Australia-wide sustainable and ethical brands. ...Show more
$45.00
AUD
Category: Fashion
Landscapes have long provided a source of inspiration for artists and makers. From the sharp concrete edges of buildings and frosted hedgerows to seaweed strewn beaches and eroded cliffs, there is so much we can take from the environment around us.  Texture explores Erika Knight's personal journey thro ugh the landscape of knitted fabrics as she examines the different habitats that have inspired her designs throughout her career. Broken down into countryside, city and coast, the core of this book is a compilation of simple knitting recipes that embrace the movement for 'slow fashion' and honour the process of craftsmanship. Each of the 20 garments will teach you how to tackle knitted texture - turn a graphic rib, an intricate lace stitch, and a travelling cable into a covetable collection of jumpers, gloves, hats and socks. Through each of the projects, you will consolidate and build upon new skills that will take your knitting further.  With simple and stylish shapes, Erika dispenses her designer tips for creating a series of modern yet timeless garments. Including inspiring photography that showcases the beautiful designs, this book is the ultimate source for knitted texture and belongs on every knitter's bookshelf.  ...Show more
$22.99
AUD
Category: Fashion
'A charming, absorbing history that takes us on a journey from the silk roads to sportswear, from ruffs to spacesuits . . . I devoured this quietly feminist book' SUNDAY TIMES All textiles begin with a twist. From colourful 30,000-year old threads found on the floor of a Georgian cave to what the linen wrappings of Tutankhamun's mummy actually meant; from the Silk Roads to the woollen sails that helped the Vikings reach America 700 years before Columbus; from the lace ruffs that infuriated the puritans to the Indian calicoes and chintzes that powered the Industrial Revolution, our continuing reinvention of cloth tells fascinating stories of human ingenuity. When we talk of lives hanging by a thread, being interwoven, or part of the social fabric, we are part of a tradition that stretches back many thousands of years. Fabric has allowed us to achieve extraordinary things and survive in unlikely places, and this book shows you how -- and why. With a cast that includes Chinese empresses, Richard the Lionheart and Bing Crosby, Kassia St Clair takes us on the run with escaped slaves, climbing the slopes of Everest and moonwalking with astronauts. Running like a bright line through history, The Golden Thread offers an unforgettable adventure through our past, present and future. ...Show more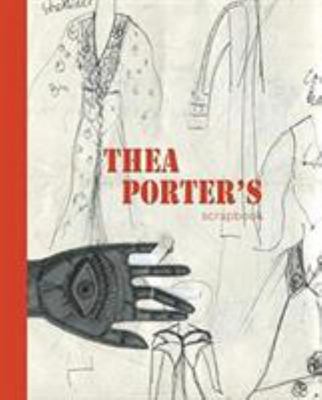 $59.99
AUD
Category: Fashion
Starting in 1966, Thea Porter designed clothes for the rich and famous for nearly two decades. Her creations were made from sumptuous fabrics that drew inspiration from the Middle East, combining richly patterned silks with antique fabrics. Her clothes were a must for music and film stars such as Pink F loyd, Crystal Gayle, Elizabeth Taylor, and Barbra Streisand. Porter soon became a key member of an innovative group of British designers that included Ossie Clark, Zandra Rhodes, and Jean Muir, and her place in the history of British fashion was ensured when she was named Designer of the Year in 1972.Thea Porter's Scrapbook reveals Porter's further talents as a keenly observant and descriptive writer. This collection, which includes working drawings, sketches, snapshots, and manuscript notes, serves as a memoir of her early life and career, charting many memorable episodes, including the dramatic surge of American interest in her clothes, and the opening of her shop in Paris as she pursued her ambition to create dresses "beyond trend and tat, that thirty years from today will still be beautiful." ...Show more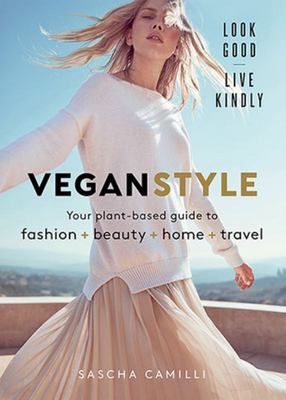 $35.00
AUD
Category: Fashion
A chic, informative guide to conscious living and a lifestyle manual for living a luxurious, cruelty-free life.