$44.99
AUD
Category: Craft
Readers with a hunger for knowledge and an interest in the myriad ways people have taught themselves to make, grow, and build will discover the ins and outs of how to do everything they've ever wondered about in this colorful, inviting volume. With dozens of useful and intriguing visual tutorials that c over how to carve a turkey, capture a swarm of bees, predict the weather by the clouds, darn socks, create a butterfly garden, set up a dog agility course, keep a nature sketchbook, navigate by the stars, and more, this rich compendium will educate, fascinate, spark conversation, and inspire new hobbies and experiences. ...Show more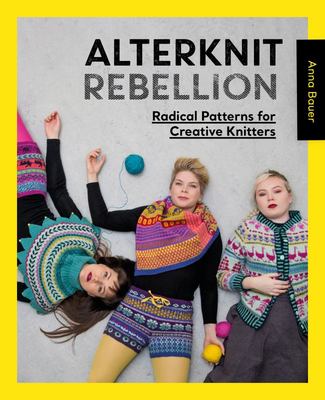 $44.99
AUD
Category: Craft
A collection of bright, bold and beautiful knitting patterns based on Honsestrikk, a Danish knitting movement from the 1970s which broke away from traditional knitting rules. Honsestrikk, which loosely translates as 'chicken stitch' was influenced by the radical social and political movements of the tim e, including the women's rights movement, and this can be seen in the personal and political messages of the some of the pattern designs. Instead of the more traditional fair isle colourwork techniques, Honsestrikk knitting featured political messages and motifs, colours clashed and borders butted up against each other in a riot of colour and pattern. Honsestrikk is about knitting in a freer style so you have the freedom to express yourself and create truly unique, personalized garments and accessories. Designer Anna Bauer has been inspired by the Honsestrikk movement to this collection of basic designs and patterns so you can choose your own combinations and create and knit your own free, radical knits. ...Show more

$24.99
AUD
Category: Craft | Series: Origanimo
Are you ready to Origanimo? Origanimo is the latest in paper engineering entertainment and is a perfect introduction to paper folding as you create and identify eight animal families. Precut and creased adult animals along with their babies are ready to pop out and prowl right off the page in just a few folds and include a daddy penguin and his chick, a kangaroo mom and her joeys, and more. Each page features the name of the baby animal to help you identify them as you fold and collect them all ...Show more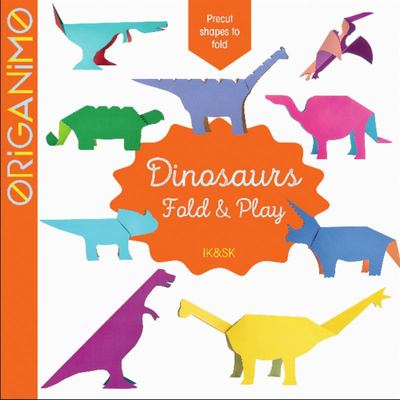 $24.99
AUD
Category: Craft | Series: Origanimo
Are you ready to Origanimo? Origanimo is the latest in paper engineering entertainment and is a perfect introduction to paper folding as you create and identify eighteen multicolored dinosaurs. These paper dinosaurs include the popular Tyrannosaurus Rex as well the Triceratops, Brachiosaurus, Diplodocus , and more that will be ready to stomp (or fly) off the page in just a few easy folds. Each page features the name of the dino to help you identify them as you fold and collect them all ...Show more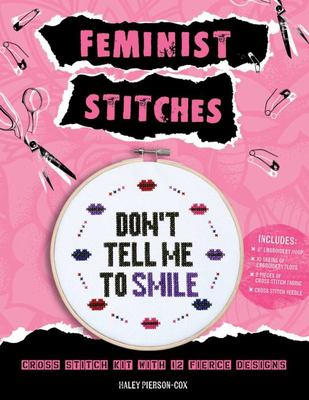 $29.99
AUD
Category: Craft
Feminist Stitches is a cross-stitch kit designed to inspire and empower feminists of all crafting levels.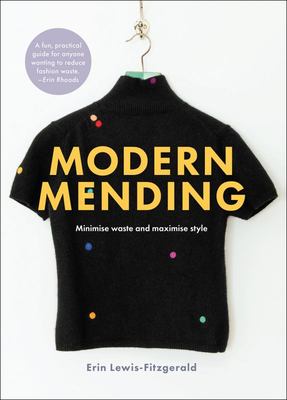 $35.00
AUD
Category: Craft | Reading Level: near fine
Australians send millions of tonnes of clothing to landfill each year - one of the highest clothing consumers in the world. The good news is that mending is trending and it's never been easier to repair and reinvent your favourite clothes.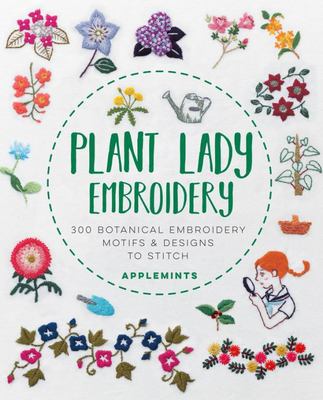 $29.99
AUD
Category: Craft
A great collection of 300 plant and flower embroidery motifs.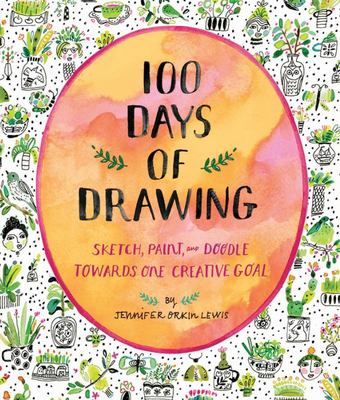 $24.99
AUD
Category: Craft
How satisfying would it be to complete 100 drawings? With 100 Days of Drawing, author Jennifer Orkin Lewis (@augustwren) sets you up for success. A practitioner of daily drawing for four years straight, Lewis divides this sketchbook into 25 of her favorite subjects and techniques. Doodle faces on object s, patterns on tea cups, animals in outfits, people in fanciful headdresses and much more; each new theme is fun and rewarding, regardless of your skill level. Lewis also nudges you past the blank page by providing creative prompts and interesting backgrounds to draw on and shows you how to experiment with markers, gel pens, and colored pencils. Your own interpretation of her prompts will make your sketchbook completely unique. Just like her first book, Draw Every Day, Draw Every Way, this sketchbook has a removable jacket and an exposed binding that lies perfectly flat. ...Show more
$47.99
AUD
Category: Craft
The ultimate Japanese knitting and crochet stitch bible--now available for English-speaking crafters   1000 Japanese Knitting & Crochet Stitches is a treasure trove of needlecraft patterns and motifs for knitters and crocheters seeking to create and better understand the infinite variety of their craft.   The classic compendium of Japanese stitches is finally available to Western audiences The Japanese reference work is beloved by knitters the world over, and this English version will allow even more crafters to enjoy these techniques.   This dictionary includes 700 original knitting stitch patterns and 300 original crochet patterns that have inspired many modern Japanese knitwear designs. You'll find classic lacy, cable, Aran, Fair Isle, Nordic, ethnic patterns; geometric, botanical and animal motifs; and so much more. This one-stop reference has detailed steps and stitch diagrams showing how to execute over 60 different knitting stitches and over 40 different crochet stitches. Each pattern is charted with a delineation of the pattern repeat.   Like Tuttle's other bestselling knitting dictionaries--including Hitomi Shida's Japanese Knitting Stitch Bible&#8212this one includes an introduction by Japanese knitting guru Gayle Roehm, which helps non-Japanese knitters navigate the differences between the Japanese and Western styles of knitting and crochet. ...Show more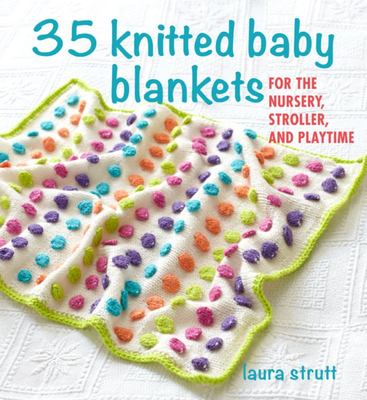 $32.99
AUD
Category: Craft
News of a new arrival always brings about a flurry of activity. Show your love and devotion by hand-knitting a beautiful baby blanket they can cherish.   From the first car journey to an outing in a stroller, a knitted blanket will accompany a baby wherever they go. Laura Strutt has designed a teddy b ear travel blanket that cleverly folds away into a pillow and a hooded wrap for keeping cozy in a sling. For the nursery there is a soft cot cover and a dungaree-style sleeping bag in breathable merino wool--perfect for a peaceful night's rest. For playtime, there's a cotton-backed blanket that can double up as a rug to take out and about, and a tiny comforter blanket guaranteed to become their closest companion. With beautiful yarns, simple techniques, and stunning designs, there is a blanket here ready for you to make and for the new arrival to treasure for years to come. ...Show more
$22.99
AUD
Category: Craft
In 365 Days of Art in Nature, Lorna Scobie, invites the reader to take a closer look at the natural world - whether that's outside on location, or inside their own home - reminding us all that regardless of whether we live in the city or the countryside, wildlife is just on our doorstep.   Observe the s low, constant pace of the nature that surrounds you every day, and use it to inspire you in your art and creativity. Activities may include visiting a particular tree four times in the year and drawing it. How has it changed? Study the colors you find in autumn leaves. Explore drawing them in different materials.   Featuring nature-inspired quotes, breakaway activities to get you outdoors and plenty of supportive prompts and tips, this book will spark your imagination and help you to open your eyes and appreciate the natural beauty in our world. ...Show more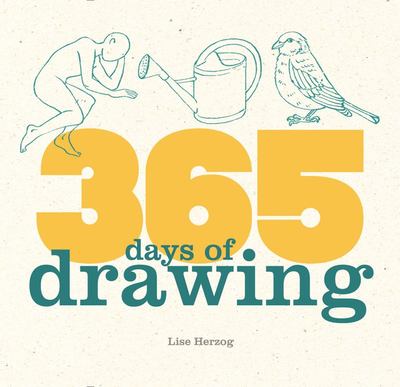 $34.99
AUD
Category: Craft
A year of easy to progressively harder daily challenges to learn the fundamentals of drawing. You want to learn to draw. You know you have to practice. Every day. But it is that blank sheet of paper that sets off the "what do I draw?" and "I don't know how to draw it " panic. That is where 365 Days of Drawing comes in. There is a step-by-step drawing exercise for every day of the year. Each shows the steps from the first line to the last and a brief text explains the steps. You can move through the book front to back or pick and choose. All 365 drawings start with one shape or line -- a circle, an oval, a square, a rectangle, a curved line, a straight line -- upon which the object or person is built. By mixing these basic strokes anything is achievable. The reader can add perspective to go from two- to three-dimensions: create volume turning a square into a box, add depth turning a circle into a cylinder, create distance making railway tracks disappear. A one-quarter view of a box is different than from the front, and an open box even more different. Facial features can be a beginning drawer's nightmare but not if you know the lines of halves and thirds on which all faces are drawn. At the same time, you will learn anatomy and what goes where when someone is walking, bowling, sleeping, or more. In all, there are more than 50 drawings of people in various poses. The variety is impressive just by using the basic shapes and lines: all straight lines for a xylophone, an Egyptian pyramid, a house all curved lines for a rhinoceros, a high-heeled shoe, a crying baby curved lines mixed with straight lines for a jetliner, a city center, a tennis racket.   With its abundance of approachable drawings as well as loads of tips, instruction and inspiration, 365 Days of Drawing will have even the most artistically challenged mastering the art of drawing. Those with experience can use daily challenges to polish their skills. ...Show more