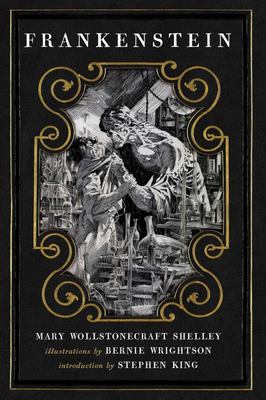 Frankenstein
by Mary Wollstonecraft Shelley; Bernie Wrightson (Illustrator); Stephen King (Introduction by)
$49.99
AUD
Category: Classics
Enjoy Mary Shelley's groundbreaking science-fiction novel in a colorful graphic edition. Abridged for fast-paced reading, this book features illustrations that vividly tell the tale.   Victor Frankenstein, a gifted medical student, has discovered the secret of bringing dead matter to life. Gathering m aterials from graveyards and slaughterhouses, he creates a giant of superhuman strength. But horrified by what he has done, Frankenstein runs away. Left alone in the world by his creator, the creature's thoughts turn dark and he begins to plan his revenge. ...Show more
$24.99
AUD
Category: Classics
Renowned urban artist Shepard Fairey's new look for Orwell's timeless satire 'All animals are equal. But some animals are more equal than others.' Mr Jones of Manor Farm is so lazy and drunken that one day he forgets to feed his livestock. The ensuing rebellion under the leadership of the pigs Napoleon and Snowball leads to the animals taking over the farm. Vowing to eliminate the terrible inequities of the farmyard, the renamed Animal Farm is organised to benefit all who walk on four legs. But as time passes, the ideals of the rebellion are corrupted, then forgotten. And something new and unexpected emerges. . . Animal Farm - the history of a revolution that went wrong - is George Orwell's brilliant satire on the corrupting influence of power. ...Show more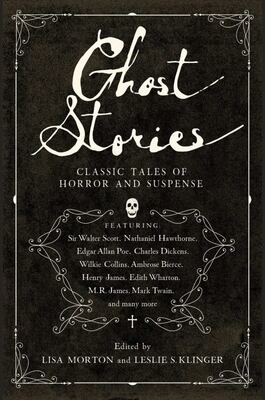 $27.99
AUD
Category: Classics
A masterful collection of ghost stories that have been overlooked by contemporary readers--including tales by celebrated authors such as Charles Dickens, Sir Walter Scott, Mark Twain, and Edith Wharton--presented with insightful annotations by acclaimed horror anthologists Leslie S. Klinger and Lisa Mor ton.   The ghost story has long been a staple of world literature, but many of the genre's greatest tales have been forgotten, overshadowed in many cases by their authors' bestselling work in other genres. In this spine-tingling anthology, little known stories from literary titans like Charles Dickens and Edith Wharton are collected alongside overlooked works from masters of horror fiction like Edgar Allan Poe and M. R. James.   Acclaimed anthologists Leslie S. Klinger (The New Annotated Sherlock Holmes) and Lisa Morton (Ghosts: A Haunted History)set these stories in historical context and trace the literary significance of ghosts in fiction over almost two hundred years--from a traditional English ballad first printed in 1724 through the Christmas-themed ghost stories of the Victorian era and up to the science fiction-tinged tales of the early twentieth century.   In bringing these masterful tales back from the dead, Ghost Stories will enlighten and frighten both longtime fans and new readers of the genre.   Including stories by:   Ambrose Bierce, Wilkie Collins, Charles Dickens, Olivia Howard Dunbar, Nathaniel Hawthorne, Henry James, M. R. James, Arthur Machen, Georgia Wood Pangborn, Mrs. J. H. Riddell, Elizabeth Stuart Phelps, Edgar Allan Poe, Sir Walter Scott, Frank Stockton, Mark Twain, and Edith Wharton. ...Show more
$9.99
AUD
Category: Classics | Series: Collins Classics Ser.
HarperCollins is proud to present its incredible range of best-loved, essential classics. Our life is what our thoughts make it The extraordinary writings of Marcus Aurelius (AD 121-180), the only Roman emperor to have also been a stoic philosopher, have for centuries been praised for their wisdom, in sight and guidance by leaders and great thinkers alike. Never intended for publication, Meditations are the personal notes born from a man who studied his unique position of power as emperor while trying to uphold inner balance in the chaotic world around him. Boldly challenging many of our biggest questions, Aurelius wrestles with the divided self, considering the complexities of human nature, rationality and moral virtue, affirming its place as one of the most timeless, significant works of philosophy to date. ...Show more
$14.99
AUD
Category: Classics | Series: The\Penguin English Library | Reading Level: very good
This is the "Penguin English Library Edition" of "Pride and Prejudice" by Jane Austen. 'No sooner had he made it clear to himself and his friends that she had hardly a good feature in her face, than he began to find it was rendered uncommonly intelligent by the beautiful expression of her dark eyes...' When Elizabeth Bennet first meets eligible bachelor Fitzwilliam Darcy, she thinks him arrogant and conceited; he is indifferent to her good looks and lively mind. When she later discovers that Darcy has involved himself in the troubled relationship between his friend Bingley and her beloved sister Jane, she is determined to dislike him more than ever. In the sparkling comedy of manners that follows, Jane Austen shows the folly of judging by first impressions and superbly evokes the friendships, gossip and snobberies of provincial middle-class life. "The Penguin English Library" - 100 editions of the best fiction in English, from the eighteenth century and the very first novels to the beginning of the First World War. ...Show more
$22.99
AUD
Category: Classics | Series: Penguin Modern Classics Ser.
The story of a young English aristocrat, who - cut adrift by tragedy - is led by her husband's former mistress deep into the fervour, chaos and blood of the French revolution. Summer Will Show is a fearless and wildly entertaining tale of loss and daring self-discovery.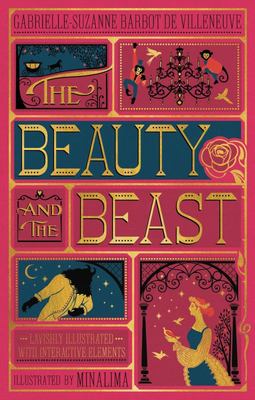 $39.99
AUD
Category: Classics | Reading Level: General Adult
MinaLima, the award-winning design studio behind the graphics for the Harry Potter film franchise and the creators of the illustrated Jungle Book and Peter Pan, reimagine the beloved French fairy tale The Beauty and the Beast in this deluxe unabridged edition illustrated with stunning full-color artwork and nine 3-D interactive features--published to coincide with the release of the blockbuster Disney live-action musical film starring Emma Watson, Ian McKellen, Josh Gad, Ewan McGregor, and Emma Thompson. Generations of readers have been bewitched by the epic love story of a beautiful young girl imprisoned in the magical castle of a monstrous beast. Now, the classic fairy tale is brought to life in this spectacular illustrated edition as originally envisioned by Gabrielle-Suzanne Barbot de Villeneuve in 1740. The Beauty and the Beast is packed with specially commissioned, full-color artwork and nine exclusive interactive features, including:  a fold-out map of the rich French city where the Merchant (Beauty's father) and his family reside; a fold out that reveals the interior of the Beast's enchanted palace; a series of flaps (similar to an Advent calendar) that open to reveal different entertainments; available to Beauty in the Beast's palace; a dial of the ring Beauty turns on her finger to return to the Beast. This unique gift edition takes readers on a captivating journey through a mystical land filled with enchanting inhabitants. MiniLima's imaginative artwork, exquisite detail, and engaging design recreate this timeless romantic adventure as never before in a lush unabridged gift edition sure to be cherished for years to come. Disney's live-action movie musical version of Beauty and the Beast, directed by Bill Condon (Twilight: Breaking Dawn, Dreamgirls), stars Harry Potter alumna Emma Watson as Belle, Dan Stevens as the Beast, Ewan McGregor as Lumiere, Luke Evans as Gaston, Emma Thompson as Mrs. Potts, Ian McKellen as Cogsworth, Josh Gad as Le Fou, Kevin Kline as Maurice, Stanley Tucci as Cadenza, and Audra McDonald as Garderobe. ...Show more
$19.99
AUD
Category: Classics
A recently divorced actor and a no less lonely woman meet by chance in a New York diner. The city - its bars, its cheap motels, and its rented rooms - becomes the cinematic setting of the couple's escalating and mysterious relationship. A move against desperation and drift, their affair nevertheless glo ws with an urgent and compulsive romance. Georges Simenon was the most popular and prolific of the twentieth century's great novelists. Three Bedrooms in Manhattan - closely based on the story of his own meeting with his second wife - is his most passionate and revealing work. ...Show more
$14.99
AUD
Category: Classics | Series: Classics Ser. | Reading Level: good
Delivering three distinct and powerful visions of characters who choose to defy convention in the pursuit of happiness, Henrik Ibsen's A Doll's House and Other Plays is translated with an introduction by Peter Watts in Penguin Classics. The League of Youth was Ibsen's first venture into realistic socia l drama and marks a turning-point in his style. By 1879 Ibsen was convinced that women suffer an inevitable violation of their personalities within the context of marriage. In A Doll's House, Ibsen caused a sensation with the his portrayal of Nora Helmer, a woman who, gradually arriving at an understanding of her own misery, struggles to break free from the stifling confines of her marriage. Continuing the theme of tensions within the family in The Lady from the Sea, Ibsen put forward the view that freedom with responsibility might at least be a step in the right direction. Peter Watts's lively modern translation is accompanied by an introduction examining Ibsen's life and times, with individual discussions of each of the three plays. For more than seventy years, Penguin has been the leading publisher of classic literature in the English-speaking world. With more than 1,700 titles, Penguin Classics represents a global bookshelf of the best works throughout history and across genres and disciplines. Readers trust the series to provide authoritative texts enhanced by introductions and notes by distinguished scholars and contemporary authors, as well as up-to-date translations by award-winning translators." ...Show more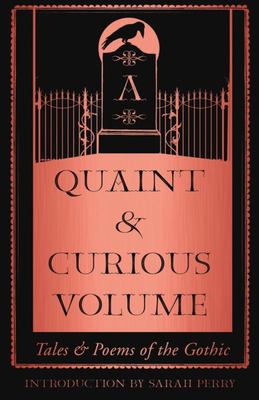 $24.99
AUD
Category: Classics
Uncanny. Mysterious. Eerie. Gothic. A curated collection of gothic stories and poems of such masters as Edgar Allan Poe, Christina Rossetti and Mary Shelley etc
$19.99
AUD
Category: Classics | Series: Penguin Modern Classics Ser.
Nineteen-year-old Sanna just wants to drink her beer in peace, but that's difficult when Hitler has come to town and his motorcade is blocking the streets of Frankfurt. And now life seems more complicated every day. Her best friend Gerti is in love with a Jewish boy, her brother writes books that have b een put on a black list and her own aunt may denounce her to the authorities at any moment... Keun's masterpiece, written after she had fled Nazi Germany, captures the hysteria and horror of the era with devastating vividness and redemptive humour. ...Show more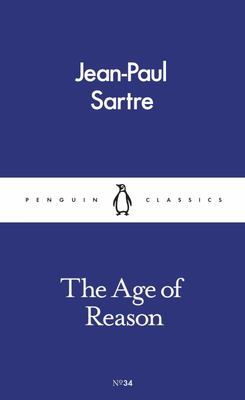 $14.99
AUD
Category: Classics | Series: Pocket Penguins Ser.
"'How are you?' said Mathieu. 'I thought you were dead.'" Following a Parisian philosophy teacher through the caf s and bars of Montparnasse over two days in the sweltering summer of 1938, Sartre's searing novel explores what it truly means to be free.