$9.99
AUD
Category: Childrens Reference | Series: BLUEY
Bluey and Bingo love being creative! Get making with loads of egg-cellent Easter activities for the whole family.Bluey has been a phenomenal success since airing on ABC KIDS in October 2018, amassing legions of dedicated fans and taking the coveted position of being the most watched program ever on ABC iView, with over 170 million plays. It has also topped the Australian iTunes Kids Chart with the series peaking at #1 and consistently remaining in the Top 5. ...Show more
$14.99
AUD
Category: Activity Books
Have you seen Bluey and Bingo? There are lots of other hidden items too, so join the fun in this search-and-find book!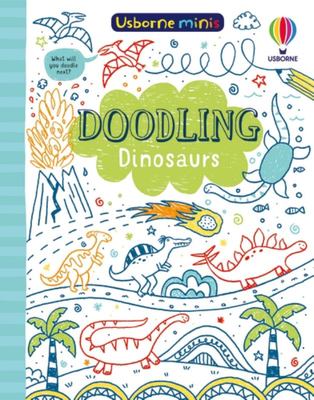 $5.99
AUD
Category: Activity Books | Series: Usborne Mini Books
This little write-in activity book is full of dinosaurs to learn how to doodle, with space to copy them and colour them in. Simple instructions make doodling easy. Light and compact format makes it ideal for keeping kids entertained on the go. Part of a growing range of mini paperbacks, including puzzle books, sticker books, spotting books and drawing books. ...Show more
$24.99
AUD
Category: Picture Books
Author Thomas Mayor's journey around Australia with the Uluru Statement has been a moving experience. In particular, when he visited schools he was inspired by the children he spoke with. Unlike past generations, Australian children today are learning Indigenous languages, seasons and the truth of this country's history. Some children he met even knew more about the Australian Constitution than most adults do! The expression 'through a child's eyes' is put into practice in the pages of this picture book for 5- to 10-year-olds. Thomas hopes that by talking to the guardians of future Australian generations, perhaps we can all accept what First Nations have proposed in the words of the Uluru Statement:'When we have power over our destiny our children will flourish. They will walk in two worlds and their culture will be a gift to their country.' The final pages offer children ideas on how they can accept the gift offered by the Uluru Statement, such as finding out who the Traditional Owners are of their home city or town, and trying some different local bushfoods With illustrations created by award-winning artist Blak Douglas, this is a timely children's book that complements Thomas's bestselling adult book Finding the Heart of the Nation.   ...Show more
$24.99
AUD
Category: Childrens Reference | Reading Level: Eve Pownall Award
Bruce Pascoe has collected a swathe of literary awards for Dark Emu and now he has brought together the research and compelling first person accounts in a book for younger readers. Using the accounts of early European explorers, colonists and farmers, Bruce Pascoe compellingly argues for a reconsiderati on of the hunter-gatherer label for pre-colonial Aboriginal Australians. He allows the reader to see Australia as it was before Europeans arrived — a land of cultivated farming areas, productive fisheries, permanent homes, and an understanding of the environment and its natural resources that supported thriving villages across the continent. Young Dark Emu — A Truer History asks young readers to consider a different version of Australia's history pre-European colonisation. ...Show more
$9.99
AUD
Category: Activity Books | Series: Snap Cards Ser.
Charming and distinctive marsupials and other antipodean creatures adorn this pack of snap cards for hours of fun. Young children can learn gentle lessons of turn-taking, rules and winning and losing while enjoying the delightfully illustrated antipodean wildlife on these snap cards. From kangaroos and koalas to emus, possums and even quokkas, you'll find all the iconic Australian animals here. ...Show more
$29.99
AUD
Category: Childrens Reference
In this stunning companion to Australian Birds and​ Australian Sea Life, Matt Chun explores Australia's beloved mammals, from the remarkable platypus to the endangered bilby. ​ Matt Chun's rendering of these beloved animals - some cuddly, some curious and all extraordinary - will evoke awe in all nature enthusiasts. ...Show more
$5.99
AUD
Category: Activity Books
Have fun with Bluey and Bingo as they play their favourite games! There are stickers to place, puzzles to solve and so much more. Bluey has been a phenomenal success since airing on ABC KIDS in October 2018, amassing legions of dedicated fans and taking the coveted position of being the most watched pr ogram ever on ABC iView, with over 100 million plays. It has also topped the Australian iTunes Kids Chart with the series peaking at #1 and consistently remaining in the Top 5. ...Show more
$29.99
AUD
Category: Childrens Reference
This boxed card deck includes 50 creative mindfulness games, visualizations and exercises inspired by nature and the best-selling Slow Down. With 30 nature-inspired activities to do on your doorstep, help your little one feel grounded, find calm, improve focus, practice loving-kindness and relax. Whims ical full-color illustrations on both sides of the cards break down each practice into easy-to-follow steps. Tips on individual cards plus an 8-page instructional booklet show modifications that make these activities inclusive for children of all abilities.   Slow down long enough to watch a bee pollinate a flower, a butterfly emerge from a chrysalis and bluebells carpet a woodland floor 30 nature-inspired mindfulness activities that command calm and foster mindfulness Discover the extraordinary in the ordinary ...Show more
$35.99
AUD
Category: Childrens Reference
An illustrated LGBTQ+ inclusive kid's guide to sex and relationship education that includes children and families of all genders and sexual orientations, covering puberty, hormones, consent, sex, pregnancy and safety.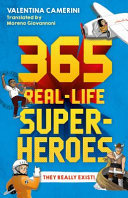 $22.99
AUD
Category: Childrens Reference
365 Real-Life Superheroesis packed full of real stories about true superheroes- from Galileo to Greta Thunberg - or, in Australia, from Eddie Mabo to Lowitja O'Donoghue. Among the heroes profiled are sportspeople, scientists, journalists, explorers, doctors, astronauts, musicians, artists and activists . Each has been chosen because they display a particular heroic attribute- courage, intelligence, creativity, determination, justice or generosity. This charming illustrated collection of stories will entertain and, above all, inspire young readers. For readers aged 9 to 12.   ...Show more
$14.99
AUD
Category: Childrens Reference | Series: Aussie Stem Stars Ser.
Age range 9 to 14 Aussie STEM Stars is an inspiring children's series that celebrates Australia's experts in Science, Technology, Engineering and MathematicsEddie Woo has already packed a lot into his short life. Australian High School Maths teacher, education ambassador and advisor, author, TV Host and YouTube sensation, Eddie has been putting the magic in maths for the past ten years, allowing students to learn in creative and practical ways, and being at the forefront of school-based integrated STEM education. His is an inspiring story of empathy, generosity, mentorship, personal connection, and overcoming adversity.In 2012 Eddie began to film his classroom lessons for a sick student, and put them up on YouTube, on his 'WooTube' channel. This became a valuable mechanism for students to direct their own learning at a pace that suited them. 'WooTube' now has over 1 million subscribers around the world. On discovering that teachers in training found his videos an invaluable window into actual classrooms and what exemplary teaching looks like in action, he created a separate channel where teachers can share their expertise.Eddie is well known across Australia as an advocate for teachers and the importance of teaching. He has written for and been featured in specialist teaching press and in national and international media; served on on education advisory boards; given TED talks; published his own books; and won numerous awards, including Australia Day Local Hero of the Year and being named as one of the world's Top 10 teachers. ...Show more