Haring-Isms
by Keith Haring; Larry Warsh (Editor)
$22.99
AUD
Category: Art | Series: ISMs Ser.
Essential quotations from renowned artist and pop icon Keith Haring   Keith Haring remains one of the most important and celebrated artists of his generation and beyond. Through his signature bold graphic line drawings of figures and forms dancing and grooving, Haring's paintings, large-scale public mur als, chalk drawings, and singular graffiti style defined an era and brought awareness to social issues ranging from gay rights and AIDS to drug abuse prevention and a woman's right to choose. Haring-isms is a collection of essential quotations from this creative thinker and legendary artist.   Gathered from Haring's journals and interviews, these lively quotes reveal his influences and thoughts on a variety of topics, including birth and death, possibility and uncertainty, and difference and conformity. They demonstrate Haring's deep engagement with subjects outside of the art world and his outspoken commitment to activism. Taken together, this selection reflects Haring's distinctive voice and reminds us why his work continues to resonate with fans around the globe.   Select quotations from the book: "Art lives through the imaginations of the people who are seeing it. Without that contact, there is no art." "It's a huge world. There are lots and lots and lots of people that I haven't reached yet that I'd like to reach." "Art is one of the last areas that is totally within the realm of the human individual and can't be copied or done better by a machine." "The artist, if he is a vessel, is also a performer." "No matter how long you work, it's always going to end sometime. And there's always going to be things left undone." "I decided to make a major break. New York was the only place to go." "I came to believe there was no such thing as chance. If you accept that there are no coincidences, you use whatever comes along." "There was a migration of artists from all over America to New York. It was completely wild. And we controlled it ourselves." "I couldn't go back to the abstract drawings; it had to have some connection to the real world." ...Show more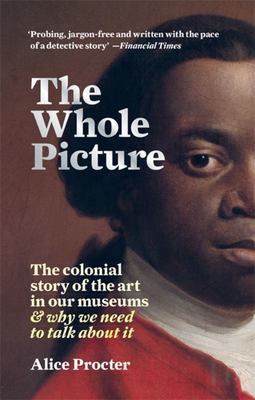 $24.99
AUD
Category: Art
If you think art history has to be pale, male and stale - think again. Should museums be made to give back their marbles? Is it even possible to 'decolonise' our galleries? Must Rhodes fall? From the stolen Wakandan art in Black Panther, to Emmanuel Macron's recent commitment to art restitution, and Bey oncé and Jay Z's provocative music video filmed in the Louvre, the question of decolonising our relationship with the art around us is quickly gaining traction. People are waking up to the seedy history of the world's art collections, and are starting to ask difficult questions about what the future of museums should look like. In The Whole Picture, art historian and Uncomfortable Art Tour guide Alice Procter provides a manual for deconstructing everything you thought you knew about art, and fills in the blanks with the stories that have been left out of the art history canon for centuries. The book is divided into four chronological sections, named after four different kinds of art space: The Palace The Classroom The Memorial The Playground Each section tackles the fascinating and often shocking stories of five different art pieces, including the propaganda painting that the East India Company used to justify its control in India; the Maori mokomokai skulls that were traded and collected by Europeans as 'art objects'; and Kara Walker's controversial contemporary sculpture A Subtlety, which raised questions about 'appropriate' interactions with art. Through these stories, Alice brings out the underlying colonial narrative lurking beneath the art industry today, and suggests different ways of seeing and thinking about art in the modern world. The Whole Picture is a much-needed provocation to look more critically at the accepted narratives about art, and rethink and disrupt the way we interact with the museums and galleries that display it. ...Show more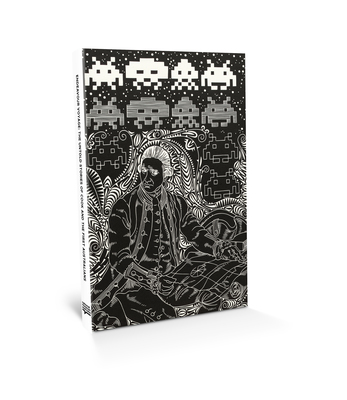 $49.95
AUD
Category: Art
The Story of Cook and 1770 marks the first moment of British contact with the east coast of the continent we now know as Australia. It is one of our nation's origin stories, although remembered very differently by Anglo-Australians and by Indigenous Australians. Endeavour Voyage: The Untold Stories of C ook and the First Australians brings something new to this chapter of our history. It expands our national narrative to encompass the perspectives of Indigenous Australians long absent from the telling of these stories. In making the exhibition and creating this companion book,  the National Museum of Australia worked closely with Indigenous people from communities along the east coast of Australia — people whose ancestors witnessed the events of 1770. This richly illustrated publication provides the back story to the exhibition and offers insights from Megan Davis, Maria Nugent, Angus Trumble, Sarah Engledow and others on both Captain James Cook and the Endeavour voyage, including how our understandings of the events of 1770 have been shaped, in part, by a 250th anniversary year defined by COVID-19. ...Show more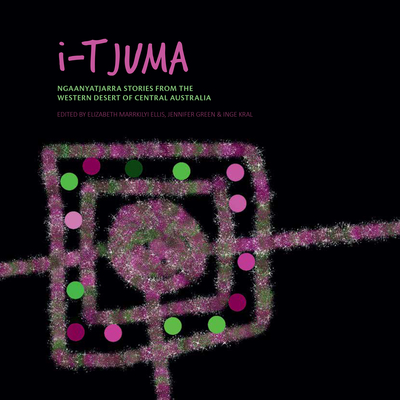 $34.99
AUD
Category: Art
Between 2012 and 2019 Elizabeth Marrkilyi Ellis, Inge Kral and Jennifer Green worked together to make an enduring record of endangered verbal arts in the Ngaanyatjarra Lands communities of Western Australia. They filmed traditional Ngaanyatjarra tjinytjatjunku or mirlpa (telling stories while drawing in the sand) with women and girls. They then loaded up some iPads with a drawing app and filmed younger women using this new technology to draw with as they told stories about everyday life in their desert communities.The sixteen iPad stories are presented in i-Tjuma: Ngaanyatjarra stories from the Western Desert of Central Australia and readers can view the films with a linked QR codes. The stories burst with colour and originality, blending tradition and innovation and providing a unique window on the storytelling arts of an ancient culture.Story writers: Joella Butler; Katrina Giles; Bethany Cooke; Claudine Butler; Phillipa Butler; Kresna Cameron; Delisha Reid; Donisha Yunkett; Trisha Lewis; Susan Reid ...Show more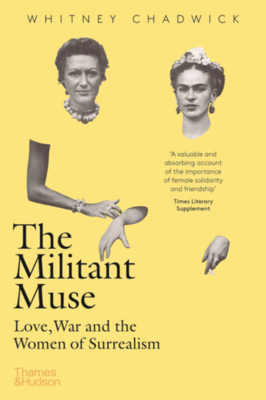 $39.99
AUD
Category: Art
The Militant Muse documents what it meant to be young, ambitious and female in the context of an avant-garde movement defined by celebrated men whose educational, philosophical and literary backgrounds were often quite different from those of their younger lovers and companions. Focusing on the 1930s, 1 940s and 1950s, Whitney Chadwick charts five intense, far-reaching female friendships among the Surrealists to show how Surrealism, female friendship and the experiences of war, loss and trauma shaped individual women's transitions from beloved muses to mature artists. Her vivid account includes the fascinating story of Claude Cahun and Suzanne Malherbe's subversive activities in occupied Jersey, as well as the experiences of Lee Miller and Valentine Penrose at the frontline. Chadwick draws on personal correspondence between women, including the extraordinary letters between Leonora Carrington and Leonor Fini during the months following the arrest and imprisonment of Carrington's lover Max Ernst at the beginning of World War Two, and the letter Frida Kahlo shared with her friend and lover Jacqueline Lamba years after it was written in the late 1930s during a difficult stay in Paris, marred by her intense dislike of Breton. Thoroughly engrossing, this history brings a new perspective to the political context of Surrealism, as well as fresh insights on the vital importance of female friendship to its artistic and intellectual flowering. ...Show more
$39.99
AUD
Category: Art
Her story weaves in and out of time and place. She's Frida Kahlo, Loïs Mailou Jones and Amrita Sher-Gil en route to Mexico City, Paris or Bombay. She's Suzanne Valadon and Gwen John, craving city lights, the sea and solitude; she's Artemisia Gentileschi striding through the streets of Naples and Paula M odersohn-Becker in Worpswede. She's haunting museums in her paint-stained dress, scrutinising how El Greco or Titian or Van Dyck or Cézanne solved the problems that she too is facing. She's railing against her corsets, her chaperones, her husband and her brothers; she's hammering on doors, dreaming in her bedroom, working day and night in her studio. Despite the immense hurdles that have been placed in her way, she sits at her easel, picks up a mirror and paints a self-portrait because, as a subject, she is always available. In The Mirror and the Palette, Jennifer Higgie introduces us to a cross-section of women artists who embody the fact that there is more than one way to understand our planet, more than one way to live in it and more than one way to make art about it. Spanning 500 years, biography and cultural history intertwine in a narrative packed with tales of rebellion, adventure, revolution, travel and tragedy enacted by women who turned their back on convention and lived lives of great resilience, creativity and bravery. ...Show more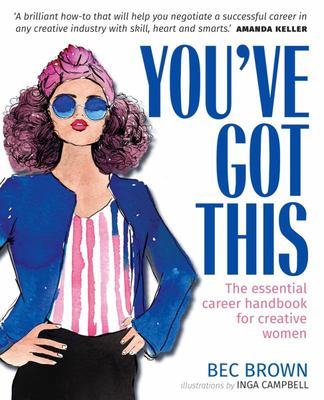 $29.99
AUD
Category: Art
Want to flourish in a creative industry such as entertainment, marketing, advertising, PR, design, photography, the media, or the arts? Would you love to score your dream job or start a business doing something you love and be earning a great income - but you aren't sure how to make that happen? Then this is the career hack you've been waiting for. In You've Got This, two successful creative founders share their secrets for the very first time about what they've learnt in over twenty years of doing business - all so that you can get ahead. Full of practical advice and easily implementable tips on everything from investing in your personal brand and managing your workload to negotiating a promotion and mastering public speaking, this refreshingly honest and indispensable book will help you reach your creative and earning potential and find career fulfilment, without it sucking the life out of you. The unfortunate reality is that so many clever graduates and smart millennial professionals are feeling burnt out, frustrated, anxious and broke - the working world is competitive and fast-paced and it can feel like it's a no-holds-barred race to the top. But thankfully there's a gentler, kinder, more satisfying alternative for the road to success. And after reading this book, it'll all be clear. Because trust us- you've got this. A portion of the proceeds from every book sold will be donated to two charities that support women- Fitted for Work and SISTER2Sister. ...Show more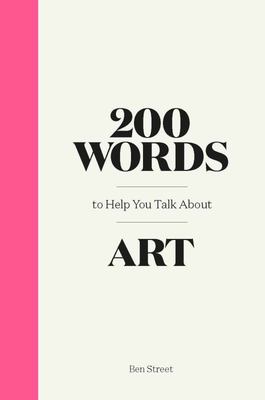 $19.99
AUD
Category: Art | Series: 200 Words Ser.
If you have ever felt at a disadvantage when joining in a conversation on a subject that you aren't confident about, this new series is for you. Each book features definitions of two hundred words frequently used to describe and discuss a smart subject. Art can be intimidating to the uninitiated, but wi th Ben Street's help you'll know your Dada from your diptych in no time. ...Show more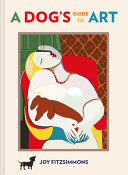 $19.99
AUD
Category: Art
A light-hearted look at art through canine eyes. Join dachshunds Ned and Henry for an energetic romp through the world of art, encountering famous paintings and sculptures from a four-legged perspective. Watch them lead their gang of hounds - including schnauzers, jack russells, greyhounds, border terr iers and labradors - on an eventful trip through the gallery, taking in modernist masterpieces and much-loved Old Masters. On their way they encounter Whistler's Mother, Picasso's The Dream, Matisse's The Fall of Icarus, Magritte's Lab and a Dachshund Pollock - all culminating in a doggy version of Campbell's Soup, Warhol's Squirrel Soup for dogs! Illustrator Joy FitzSimmons shows us beloved works of art playfully re-imagined by man's best friend. From Rousseau to Riley, Hokusai to Hockney, this canine homage takes us across the globe from Tate to the Prado to MoMA, to the British Museum and beyond. ...Show more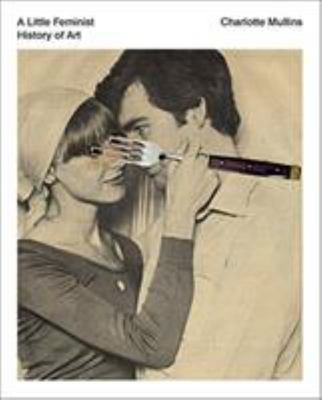 $19.99
AUD
Category: Art
Emerging in the late 1960s as women artists struggled to 'de-gender' their work to compete in a male dominated arena, the feminist art movement has played a leading role in the art world over the last five decades. Using the 'female gaze' to articulate socially relevant issues after an era of aesthetic 'formalism,' women artists, working in a variety of media, have called to attention ideas around gender, identity and form, criticising the cultural expectations and stereotyping of women, women's struggle for equality, and the treatment of the female body as a commodity. This little book is a short and pithy introduction to some of the most important artworks borne out of this movement. Fifty outstanding works - from the late 1960s to the present - reflect women's lives and experience, as well as the changing position of women artists, and reveal the impact of feminist ideals and politics on visual culture. Exploring themes such as gender inequality, sexuality, domestic life, personal experiences and the female body, A Little Feminist History of Art is a celebration of one of the most ambitious, influential and enduring artistic movements to emerge from the twentieth century. ...Show more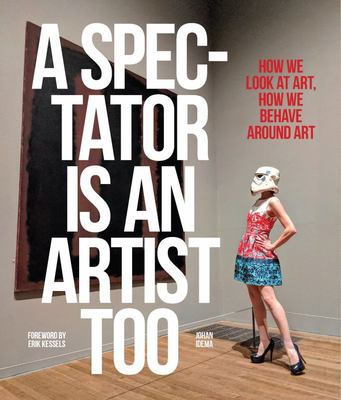 $29.99
AUD
Category: Art
Is there anything more entertaining, inspiring and instructive than observing art? Yes, it is watching the people interacting with this art. This book may forever change your approach to art as it urges you to always consider both the work and the response. Because ultimately artists create, but we - th e audience - complete the picture.A Spectator is an Artist Toois a visual essay about human behaviour around art: what happens when we are confronted with something immensely beautiful, challenging, or puzzling? Art historians only study objects, but how these objects are received is also worthy of our attention.The book also captures how art museums are changing, as they draw increasingly diverse audiences. The way the museum visitors responds to art is becoming more casual and creative - but also more swift or even banal. This shift is increased by a whole new breed of Instagram-friendly 'museums' worldwide, attracting experience-hungry visitors with immersive exhibitions defined by their Instagrammability. ...Show more