$39.99
AUD
Category: Architecture / Interiors
This is 99% Invisible - A beautifully designed guidebook to the unnoticed yet essential elements of our cities, from the creators of the wildly popular 99% Invisible podcast Have you ever wondered what those bright, squiggly graffiti marks on the sidewalk mean? Or stopped to ponder who gets to name the streets we walk along? Or what the story is behind those dancing inflatable figures in car dealerships? 99% Invisible is a big-ideas podcast about small-seeming things, revealing stories baked into the buildings we inhabit, the streets we drive, and the sidewalks we traverse. The show celebrates design and architecture in all of its functional glory and accidental absurdity, with intriguing tales of both designers and the people impacted by their designs. Now, in The 99% Invisible City: A Field Guide to Hidden World of Everyday Design, host Roman Mars and coauthor Kurt Kohlstedt zoom in on the various elements that make our cities work, exploring the origins and other fascinating stories behind everything from power grids and fire escapes to drinking fountains and street signs. With deeply researched entries and beautiful line drawings throughout, The 99% Invisible City will captivate devoted fans of the show and anyone curious about design, urban environments, and the unsung marvels of the world around them. You are about to see stories everywhere, you beautiful nerd. Now get out there. 'If you've ever wondered why our world is the way it is, this show has your answers' The Hustle '99% Invisible...is completely wonderful and entertaining and beautifully produced...' Ira Glass, This American Life 'The hugely inventive 99% Invisible treats the design of everyday things like a forensic science.' WIRED ...Show more
$49.99
AUD
Category: Architecture / Interiors
This gorgeous full-color guide in the popular design series showcases 150 apartments that demonstrate the range and imagination of some of the world's top architects and interior designers working today.Homeowners, designers, and architects are always looking for new sources of inspiration. 150 Best of the Best Apartment Ideas offers hundreds of photos of some of the most innovative and interesting apartments from around the world. Each of the entries have been created by distinguished international architects and designers who have worked to achieve practical, innovative, and stunning solutions adapted to the specific needs and particular tastes of their clients-using eco-friendly and sustainable materials. Expressing the diversity of current trends in apartment design 150 Best of the Best Apartments is an invaluable resource for professionals and students in various fields, including architecture, interior design, and retail, as well as homeowners looking to keep current on the latest in contemporary residential architecture. ...Show more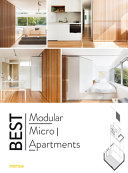 Best Modular Micro Apartments
by Instituto Monsa de Ediciones (Editor); Anna Minguet (Editor)
$54.99
AUD
Category: Architecture / Interiors
Can we get a feeling of spaciousness and well-being in an apartment when the available space is very limited? This book shows that not only is it possible, but often the solutions turn the house itself into a unique and singular space. These types of projects are also a challenge for architects, since t hey require bringing into play all their ingenuity, technique and talent. ...Show more
$44.99
AUD
Category: Architecture / Interiors | Reading Level: near fine
A look at a range of small houses around New Zealand, and the strategies the owners used to get a toehold in the tight housing market. From building a secondary dwelling on an existing family section, to tiny houses on pocket handkerchief pieces of land, these approaches to housing will give ideas and i nspiration to all wondering how it can be possible to own a first home in the twenty-first century. Each entry begins with a statement about the strategy the owner used to achieve a home of their own. The houses range in size from 100 square metres right down to a very cosy 24 square metres! Beautifully photographed, and including plans and costs, the houses presented are in Puhoi, west and north Auckland, Raglan, Tamahere, Taupiri, Whanganui, New Plymouth, Wellington and Christchurch. ...Show more
$45.00
AUD
Category: Architecture / Interiors
Renovating or building your own home is one of the biggest investments (financially and emotionally) you can ever make. For years, the BuildHer Collective have helped women around the world make this a fun, rewarding and empowering experience. Led by dynamic Australian duo Kribashini Hannon and Rebeka M organ, BuildHer have created a movement. In this book, they're here to share their building expertise, for women of all experience levels. Whether you're contemplating a renovation, or are flipping your third property, this book is catered for varying levels of experience in building and construction. (Even those of us with zero experience!) Using case studies and stories from the BuildHer community, Kribashini and Rebeka show how anyone can achieve their goal and become an accomplished BuildHer. ...Show more

Built Perth
by Tom McKendrick; Elliot Langdon
$29.99
AUD
Category: Architecture / Interiors
From convicts building their own prison to an arena inspired by an'unsolvable' puzzle, discover the quirky stories behind some of Perth's most notable architecture. Featuring beautiful illustrations of 50 of Perth's most iconic historic and contemporary buildings, this handy, informative curated guideb ook is the perfect companion with which to explore the city's architectural history, from its colonial roots through to recent innovative designs that have garnered international acclaim. Perfect for visitors and locals alike, Built Perth is a reminder to look up, andto discover the tales behind the familiar facades and hidden gems of our built environment. ...Show more
$60.00
AUD
Category: Architecture / Interiors
Ceramics is back in a big way, experiencing a steady surge of interest and popularity not seen since the 1970s. The return to the handmade, driven by our increasingly digital lives, means there are now more makers, sellers, and collectors than ever. There is also a new desire for unique objects made by hand and the imperfections associated with the marks of the maker. Pottery captures this authenticity in ways no other medium can. From decorative pieces to the beautiful but functional, to sculptural works pushing the boundaries of the medium, Clay surveys the rich creative output of fifty of the top studio potters from around the world. It is a celebration of a new generation of artisans working in clay, a snapshot not necessarily of what is happening at the elite gallery level but rather a behind-the-scenes look at unique and eclectic offerings, both functional and sculptural, from small studios around the world. ...Show more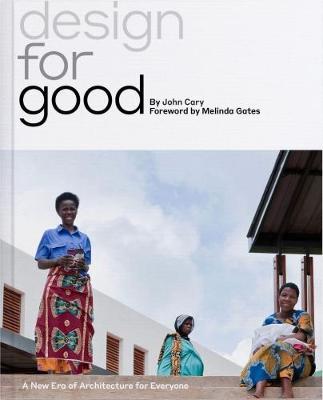 $56.99
AUD
Category: Architecture / Interiors
"That's what we do really: we do miracles," said Anne-Marie Nyiranshimiyimana, who learned masonry in helping to build the Butaro Hospital, a project designed for and with the people of Rwanda using local materials. This, and other projects designed with dignity, show the power of good design. In Desig n for Good, John Cary offers character-driven, real-world stories about projects around the globe that offer more-buildings that are designed and created with and for the people who will use them. The book reveals a new understanding of the ways that design shapes our lives and gives professionals and interested citizens the tools to seek out and demand designs that dignify. ...Show more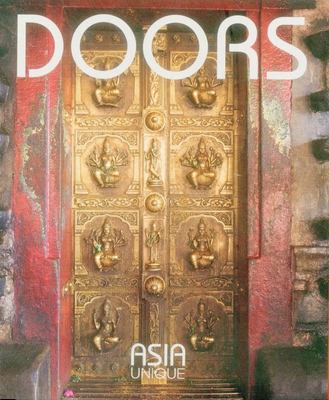 $24.99
AUD
Category: Architecture / Interiors | Series: Asia Unique Ser.
The Asia Unique series of books highlights the extraordinary diversity of Asia by focusing on one specific topic, photographed in its amazing variety by some of the finest travel photographers currently covering Asia. Throughout the books, inspirational quotes and proverbs from Asia, related to the spec ific book topic, complement the stunning images. Doors illustrates the many styles in which people across Asia design and decorate passageways to their homes and buildings. A Chinese proverb says, "Teachers open the door. You enter by yourself." Doors are symbols of passage and guardians of unknown treasures. Their character offers a hint of what lies behind. The variety of doors across Asia is without equal: serene temples, magnificent forts, golden palaces, urban housing, and nomadic tents. Doors highlights the diversity of entrances across Asia captured in over 130 stunning colour photographs, and enriched by inspirational Asian quotes and proverbs related to doors. "... the glorious details of Asia and the life that captures so many of us and keeps us there. Why do I live in Asia? These books beautifully answer that question...." Amazon review AUTHOR: Hans Kemp first arrived in Asia in 1986 at the start of what turned out to be an 18-month sojourn before finally taking the Trans Siberian train from Beijing back to the Netherlands. The nomadic bug had firmly entrenched itself however and Hans soon found himself back in Asia guiding groups across the Karakoram Highway from Northern Pakistan into China's Xinjiang province and onwards into Tibet. Establishing a base in Hong Kong in the early 1990s allowed Hans to develop his photography skills, traversing and capturing Asia in iconic images published in a wide variety of international magazines and books. He pioneered the creation of quality postcards in Vietnam and stood at the cradle of Visionary World Publishers in Hong Kong. Hans is an award-winning photographer of several books. His most successful book Bikes of Burden, depicting the motorbike culture in Vietnam, has sold over eighty thousand copies and, besides the original English edition, is published in a German, a Japanese and a French version. 133 colour photographs ...Show more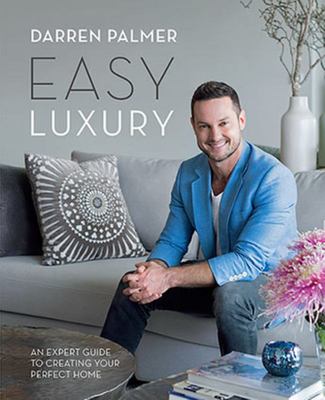 $35.00
AUD
Category: Architecture / Interiors
Insider tips on creating a luxuriously comfortable home from Darren Palmer.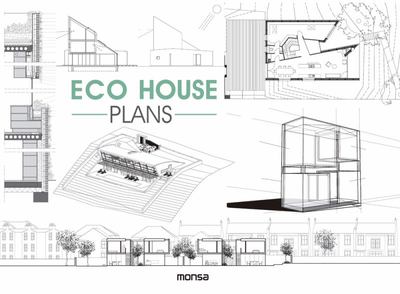 Eco House Plans
by Instituto Monsa de Ediciones (Editor); Anna Minguet (Editor)
$54.99
AUD
Category: Architecture / Interiors
Eco House Plans contains more than 300 floor and elevations plans, as well as constructive details of 36 ecological architecture projects. The specific criteria for a project, location, setting, type, morphology, and orientation are generating protection to the main climatic factors: sun, wind, and heat . These concepts determine the potential of the site for passive bioclimatic building control, and thus optimally used renewable energy sources such as solar radiation, wind, water, or vegetation. ...Show more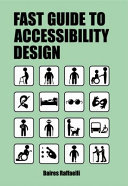 $21.99
AUD
Category: Architecture / Interiors
New in the architectural series (previous published in this series: The Fast Guide to Architectural Form) is The Fast Guide to Accessibility Design. Written by Baires Raffaelli, this book explores ways to create a project that focuses on accessibility. It is a reminder that serves as a checklist for tho se who design everyday spaces we live in. It is a random (but not too random) collection of indications to make cities more accessible. This book wants to remind us that we are not alone and as long as we take this into consideration, we will design welcoming, inclusive and functional spaces. ...Show more