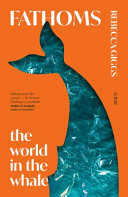 $35.00
AUD
Category: Animals
A work of bright and careful genius. Equal parts Rebecca Solnit and Annie Dillard, Giggs masterfully combines lush prose with conscientious history and boots-on-the-beach reporting. With Giggs leading us gently by the hand we dive down, and down, and down, into the dark core of the whale, which, she con vincingly reveals, is also the guts of the world. ...Show more
$29.99
AUD
Category: Animals
100 Australian Birds is a beginner's guide to the world of birdwatching. From the outside, this strange hobby of birdwatching appears to consist of sizeable camera lenses, khaki pants that are pulled up too high, and gruelling treks in pursuit of rare bird species. But for those who haven't been scared off by jumbo field guides and excessive terminology, this book is for you. Carefully tailored to guide birdwatchers anywhere in Australia, this book reveals insights into one hundred key native specieswith lush illustrations and accessible descriptions. As well as the author's original illustrations, there are distribution maps, identification methods, behavioral information and contributions from various First Nations about the cultural significance of particular birds. 100 Australian Birds is for anyone interested in birds, culture, history or our environment, but without the geekspeak.   ...Show more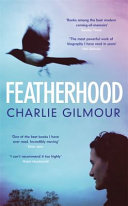 $32.99
AUD
Category: Animals
'The best piece of nature writing since H is for Hawk, and the most powerful work of biography I have read in years' Neil Gaiman 'Wonderful - I can't recommend it too highly' Helen Macdonald 'One of those rare, enchanted books' Isabella Tree 'Beautiful - it made me cry' Simon Amstell 'I was entrance d' Cathy Rentzenbrink This is a story about birds and fathers. About the young magpie that fell from its nest in a Bermondsey junkyard into Charlie Gilmour's life - and swiftly changed it. Demanding worms around the clock, riffling through his wallet, sharing his baths and roosting in his hair... About the jackdaw kept at a Cornish stately home by Heathcote Williams, anarchist, poet, magician, stealer of Christmas, and Charlie's biological father who vanished from his life in the dead of night. It is a story about repetition across generations and birds that run in the blood; about a terror of repeating the sins of the father and a desire to build a nest of one's own. It is a story about change - from wild to tame; from sanity to madness; from life to death to birth; from freedom to captivity and back again, via an insane asylum, a prison and a magpie's nest. And ultimately, it is the story of a love affair between a man and a magpie.   ...Show more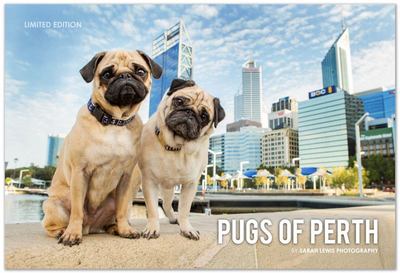 Pugs of Perth
by Sarah Lewis (Photographer, Editor, Designed by)
$30.00
AUD
Category: Animals
Pugs of Perth is a Limited Edition Coffee Table Book created and photographed by Sarah Lewis. Featuring over 50 Perth Pugs, each with a heart warming story to tell and stunning Perth locations to match.
$35.00
AUD
Category: Animals
Dingo Bold is a thought-provoking exploration of the relationship between people and dingoes. At its heart is Rowena Lennox's encounter with a dingo on the beach on K'gari (Fraser Island), a young male she nicknames Bold. Struck by this experience, and by the intense, often polarised opinions expressed in public conversations about dingo conservation and control, she sets out to understand the complex relationship between humans and dingoes. Weaving together ecological data, interviews with people connected personally and professionally with K'gari's dingoes, and Lennox's expansive reading of literary, historical and scientific accounts, Dingo Bold considers what we know about the history of relations between dingoes and humans, and what preconceptions shape our attitudes today. Do we see dingoes as native wildlife or feral dogs? Wild or domesticated animals? A tourist attraction or a threat?And how do our answers to these questions shape our interactions with them? Dingo Bold is both a moving memoir of love and loss through Lennox's observations of the natural world and an important contribution to wider conversations about conservation and animal welfare. ...Show more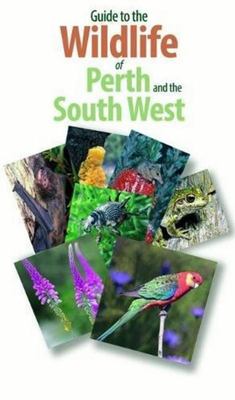 $39.99
AUD
Category: Animals
The highest selling and most comprehensive Wildlife Guide book in South Western Australia! This (reissued) much-respected and encyclopaedic guide, first published in 2014, is indispensable to anyone with an interest in the wide variety of fauna and flora to be found in the south west of Australia. The a rea bounded by the Margaret River region in the far south west of Western Australia, Lancelin to the north of Perth, Esperance on the mid-south coast and the inland township of Southern Cross is home to a surprisingly diverse range of wildlife, both plants and animals. The expert authors of this book have included a broad selection of the wildlife most likely to be encountered by those living in and travelling though the region. The selection includes many representatives of the animal kingdom from small insects to the largest marsupials, and also an impressive selection of the most beloved wildflowers. Over 1200 photographs provide easy identification and every species is given a brief description together with essential details. The book also includes a section on how to unobtrusively observe wildlife plus a comprehensive 30-plus page review of the best places to observe wildlife, including all the significant National and Conservation Parks in the region. ...Show more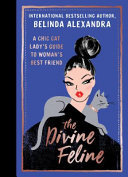 $35.00
AUD
Category: Animals
A charming and beautifully-written gift book about cats and the women who love them, from internationally bestselling novelist Belinda Alexandra.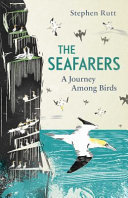 $22.99
AUD
Category: Animals
'A beautifully illuminating portrait of lives lived largely on the wing and at sea' - Julian Hoffman, author of Irreplaceable and The Small Heart of Things The British Isles are remarkable for their extraordinary seabird life: spectacular gatherings of charismatic Arctic terns, elegant fulmars and stoi c eiders, to name just a few. In 2015, Stephen Rutt escaped his hectic, anxiety-inducing life in London for the bird observatory on North Ronaldsay, the most northerly of the Orkney Islands. In thrall to these windswept havens and the people and birds that inhabit them, he began a journey to the edges of Britain. From Shetland, to the Farnes of Northumberland, down to the Welsh islands off the Pembrokeshire coast, he explores the part seabirds have played in our history and what they continue to mean to Britain today.   The Seafarers is the story of those travels: a love letter, written from the rocks and the edges, for the salt-stained, isolated and ever-changing lives of seabirds. It reveals what it feels like to be immersed in a completely wild landscape, examining the allure of the remote in an over-crowded world.  ...Show more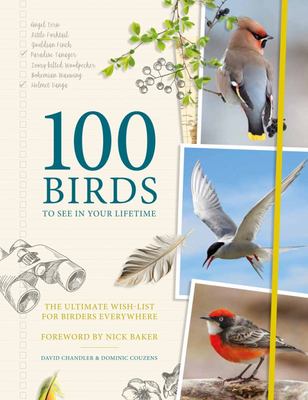 $39.99
AUD
Category: Animals
Beautifully illustrated with hundreds of colour photographs, and with up-to-date facts and figures on conservation, population and distribution, 100 Birds to See in Your Lifetime is the ultimate guide for avid birdwatchers and amateur enthusiasts alike. Find out why each beautiful bird has been included , whether for their impressive plumage, bizarre behaviour or if they need to be seen before they become too rare. Then mark each one off the included tick list as you discover everything you could want to know about these fantastic avian species, such as the critically endangered Gurney's Pitta, the more common Nightingale, or the exotic and unique Oilbird or Hoatzin. Painstakingly researched and passionately written, 100 Birds to See in Your Lifetime is the result of decades of expert research and observation from David Chandler and Dominic Couzens. Book jacket. ...Show more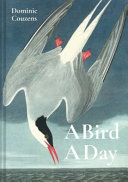 $35.00
AUD
Category: Animals
The beauty and fascination of birds is unrivalled. Every day of the year, immerse yourself in their world with an entry from A Bird of Day, where Dominic Couzens offers an insight into everything from the humble Robin to Emperor Penguins, who are in the midst of Arctic storms protecting their young on 1 July. Or discover the fate of the Passenger Pigeon which became extinct through overhunting on 1 September 2014. If you ever visit the Himalayan uplands, go in late November when you can see a flock of the cobalt blue Grandala birds, which is one of the wonders of the natural world.  The author is a world expert on birds and particularly bird behaviour and he reveals endless fascinating stories of birds from all over the globe to give a rich tapestry of avian life with stunning photography, illustration and arresting art. All of bird life is covered, from nesting, migration, and courting to birdsong and curious bird behaviour.  From the promiscuous Fairywren of Australia, who gives petals to his mistresses, to the singing instructions of the female Northern Cardinal in North America, this is a delightful dip-in-and-out book for any nature lover.  ...Show more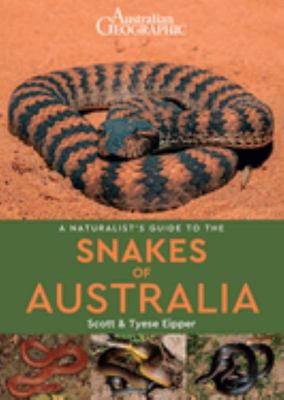 $24.99
AUD
Category: Animals | Series: Naturalist's Guide
It's the first book to show every species and subspecies of Australian snake, and the first new book on Australian snakes to be published for 27 years. High quality photographs from Australia's top nature photographers are accompanied by detailed species descriptions which include nomenclature, size, di stribution, habits, and habitat. The user-friendly introduction covers the geography and climate of Australia, types of habitat, and details of orders and families. Also included is an all-important checklist of all of the snakes of Australia encompassing, for each species, its common and scientific name, and its global IUCN status as at 2018. ...Show more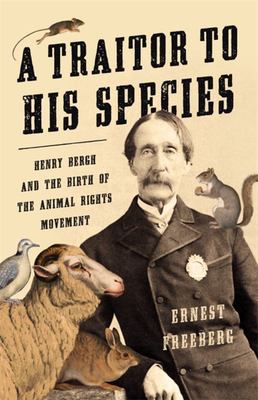 $45.00
AUD
Category: Animals
From an award-winning historian, the outlandish story of the man who gave rights to animals.In Gilded Age America, people and animals lived cheek-by-jowl in environments that were dirty and dangerous to man and beast alike. The industrial city brought suffering, but it also inspired a compassion for ani mals that fueled a controversial anti-cruelty movement. From the center of these debates, Henry Bergh launched a shocking campaign to grant rights to animals.A Traitor to His Species is revelatory social history, awash with colorful characters. Cheered on by thousands of men and women who joined his cause, Bergh fought with robber barons, Five Points gangs, and legendary impresario P.T. Barnum, as they pushed for new laws to protect trolley horses, livestock, stray dogs, and other animals. Raucous and entertaining, A Traitor to His Species tells the story of a remarkable man who gave voice to the voiceless and shaped our modern relationship with animals. ...Show more