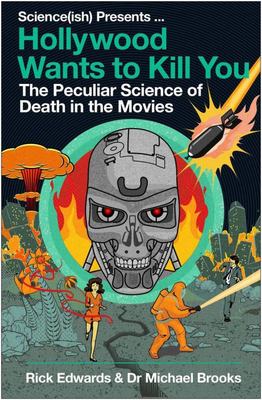 $22.99
AUD
Category: Film / TV
The hilarious new popular science book from the bestselling authors of the Sunday Times Book of the Year Science(ish).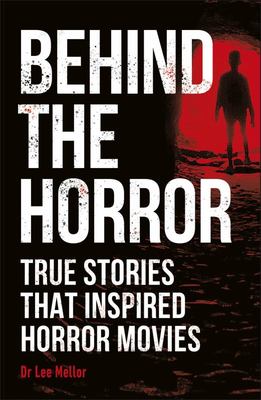 $19.99
AUD
Category: Film / TV
Uncover the twisted tales that inspired the big screen's greatest screams. Which case of demonic possession inspired The Exorcist? What horrifying front-page story generated the idea for A Nightmare on Elm Street? Which film was based on the infamous skin-wearing murderer Ed Gein? Unearth the terrifying and true tales behind some of the scariest Horror movies to ever haunt our screens, including the Enfield poltergeist case that was retold in The Conjuring 2 and the serial killers who inspired Hannibal Lecter in The Silence of the Lambs. Behind the Horror dissects these and other bizarre tales to reveal haunting real-life stories of abduction, disappearance, murder, and exorcism. ...Show more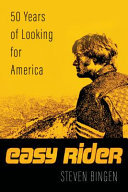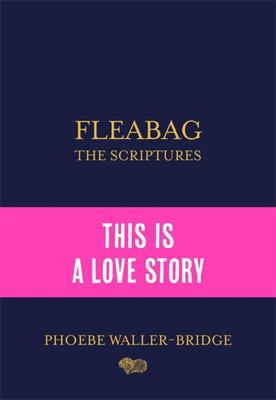 $39.99
AUD
Category: Film / TV
The complete Fleabag. Every Word. Every Side-eye. Every Fox. Order your own sacred text: Fleabag: The Scriptures includes new writing from Phoebe Waller-Bridge alongside the filming scripts and the never-before-seen stage directions from the Emmy and BAFTA winning series.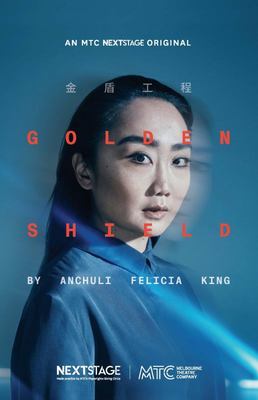 $25.00
AUD
Category: Film / TV
Tenacious young lawyer Julie Chen brings her sister Eva on board as a translator in a risky legal battle with international ramifications. Leading a class action exposing an American tech giant's involvement with the Chinese government's internet firewall, Golden Shield, they must put their differences aside to confront censorship, mass surveillance, corporate greed and their own complicated past.Loyalty, family and language are tested in this Melbourne Theatre Company NEXT STAGE Original production.Commissioned through MTC's NEXT STAGE Writers' Program with the support of the Playwrights Giving Circle Donors, The Ian Potter Foundation, Naomi Milgrom Foundation, The Myer Foundation, Malcolm Robertson Foundation and The University of Melbourne. ...Show more
M
by Samm Deighan
$29.99
AUD
Category: Film / TV | Series: Devil's Advocates Ser.
Fritz Lang's first sound feature, M (1931), is one of the earliest serial killer films in cinema history and laid the foundation for future horror movies and thrillers, particularly those with a disturbed killer as protagonist. Peter Lorre's child killer, Hans Beckert, is presented as monstrous, yet sym pathetic, building on themes presented in the earlier German Expressionist horror films like The Cabinet of Dr. Caligari and The Hands of Orlac. Lang eerily foreshadowed the rising fascist horrors in German society, and transforms his cinematic Berlin into a place of urban terror and paranoia. Samm Deighan explores the way Lang uses horror and thriller tropes in M, particularly in terms of how it functions as a bridge between German Expressionism and Hollywood's growing fixation on sympathetic killers in the '40s. The book also examines how Lang made use of developments within in forensic science and the criminal justice system to portray a somewhat realistic serial killer on screen for the first time, at once capturing how society in the '30s and '40s viewed such individuals and their crimes and shaping how they would be portrayed on screen in the horror films to come. ...Show more
$35.00
AUD
Category: Film / TV
#1 New York Times bestselling author Shea Serrano is back, and his new book, Movies (And Other Things), combines the fury of a John Wick shootout, the sly brilliance of Regina George holding court at a cafeteria table, and the sheer power of a Denzel monologue, all into one. Movies (And Other Things) is a book about, quite frankly, movies (and other things). One of the chapters, for example, answers which race Kevin Costner was able to white savior the best, because did you know that he white saviors Mexicans in McFarland, USA, and white saviors Native Americans in Dances with Wolves, and white saviors Black people in Black or White, and white saviors the Cleveland Browns in Draft Day? Another of the chapters, for a second example, answers what other high school movie characters would be in Regina George's circle of friends if we opened up the Mean Girls universe to include other movies (Johnny Lawrence is temporarily in, Claire from The Breakfast Club is in, Ferris Bueller is out, Isis from Bring It On is out...). Another of the chapters, for a third example, creates a special version of the Academy Awards specifically for rom-coms, the most underrated movie genre of all. And another of the chapters, for a final example, is actually a triple chapter that serves as an NBA-style draft of the very best and most memorable moments in gangster movies. Many, many things happen in Movies (And Other Things), some of which funny, others of which are sad, a few of which are insightful, and all of which are handled with the type of care and dedication to the smallest details and pockets of pop culture that only a book by Shea Serrano can provide. ...Show more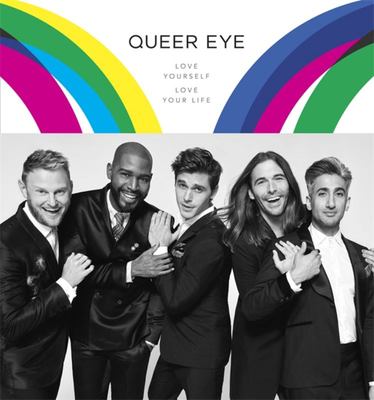 $39.99
AUD
Category: Film / TV
From the Fab Five - the beloved hosts of Netflix's viral hit Queer Eye - comes a book, and an official guide, that is at once a behind-the-scenes exclusive, a practical guide to living and celebrating your best life, and a symbol of hope. Feeling your best is about far more than deciding what colour to paint your accent wall or how to apply nightly moisturiser. It's also about creating a life that's well-rounded, filled with humour and understanding and most importantly, that suits you. At a cultural moment when we are all craving people to admire, Queer Eye offers hope and acceptance. After you get to know the Fab Five, together they will guide you through five practical chapters that go beyond their designated areas of expertise (food & wine, fashion, grooming, home decor, and culture), touching on topics like wellness, entertaining, and defining your personal brand, and complete with bite-sized Hip Tips for your everyday quandaries. Above all else, Queer Eye aims to help you create a happy and healthy life, rooted in self-love and authenticity. ...Show more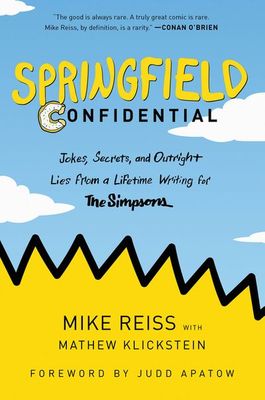 $29.99
AUD
Category: Film / TV
One of Vulture's Top-10 Comedy Books of 2018 A "Must" pick by Entertainment Weekly An A.V. Club "Best Books of June" selection A "New and Noteworthy" selection by USA Today In celebration of The Simpsons thirtieth anniversary, the show's longest-serving writer and producer offers a humorous look at the writing and making of the legendary Fox series that has become one of the most revered artistic achievements in television history. Four-time Emmy winner Mike Reiss--who has worked on The Simpsons continuously since episode one in 1989--shares stories, scandals, and gossip about working with America's most iconic cartoon family ever. Reiss explains how the episodes are created, and provides an inside look at the show's writers, animators, actors and celebrity guests. He answers a range of questions from Simpsons fans and die-hards, and reminisces about the making of perennially favorite episodes. In his freewheeling, irreverent comic style, Reiss reflects on his lifetime inside The Simpsons--a personal highlights reel of his achievements, observations, and favorite stories. Springfield Confidential exposes why Matt Groening decided to make all of the characters yellow; dishes on what it's like to be crammed in a room full of funny writers sixty hours a week; and tells what Reiss learned after traveling to seventy-one countries where The Simpsons is watched (ironic note: there's no electricity in many of these places); and even reveals where Springfield is located He features unique interviews with Judd Apatow, who also provided the foreword, and Conan O'Brien, as well as with Simpsons legends Al Jean, Nancy Cartwright, Dan Castellaneta, and more. Like Cary Elwes' As You Wish, Jennifer Keishin Armstrong's Seinfeldia, and Chris Smith's The Daily Show: An Oral History, Springfield Confidential is a funny, informational, and exclusive look at one of the most beloved programs in all of television land. ...Show more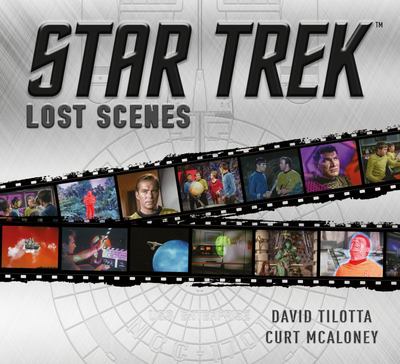 $59.99
AUD
Category: Film / TV
Fascinating compilation of previously unseen and fully restored stills from The Original Series, showing William Shatner, Leonard Nimoy and other cast crew filming the iconic show. Think you know everything about the Original Series? Think again. Star Trek: The Lost Scenes is packed with hundreds of nev er-before-seen color photos of the world's ultimate sci-fi series. Professionally restored images are used to chronicle the making of the series, reassemble deleted scenes, and showcase bloopers from the first pilot through the last episode. Whether you're a new Star Trek fan or a seasoned veteran, this book is a must-have. ...Show more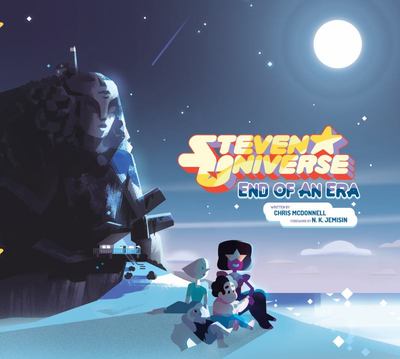 Steven Universe: End of an Era
by Chris McDonnell; Rebecca Sugar (Illustrator); N.k. Jemisin (Foreword by)
$49.99
AUD
Category: Film / TV
The official sequel to the bestselling Steven Universe: Art & Origins   Steven Universe: End of an Era is the eagerly anticipated follow-up to the bestselling behind-the-scenes companion book Steven Universe: Art & Origins. Showcasing new concept art, storyboards, background paintings, and exc lusive interviews, End of an Era will update the history of the Emmy Award-winning series to cover season four through to the critically acclaimed finale, "Change Your Mind," and beyond.   Fans can expect a special focus on creator and showrunner Rebecca Sugar's elaborate process for creating the lore for the series, as she and the crew reveal how they discovered and developed the complete story arc for each character, as well as how they were able to design a show that so refreshingly captures and celebrates the experience of childhood. Steven Universe: End of an Era is a heartfelt send-off to one of the most progressive, imaginative, and beloved animated series of our time. ...Show more