These are the brilliant suggestions and recommendations that came out of us asking for alternatives to Harry Potter. We love you!
$29.99
AUD
Category: Young Adult
Yadriel has summoned a ghost, and now he can't get rid of him. When his traditional Latinx family has problems accepting his true gender, Yadriel becomes determined to prove himself a real brujo. With the help of his cousin and best friend Maritza, he performs the ritual himself, and then sets out to fi nd the ghost of his murdered cousin and set it free. However, the ghost he summons is actually Julian Diaz, the school's resident bad boy, and Julian is not about to go quietly into death. He's determined to find out what happened and tie off some loose ends before he leaves. Left with no choice, Yadriel agrees to help Julian, so that they can both get what they want. But the longer Yadriel spends with Julian, the less he wants to let him leave. ...Show more
Pet
by Akwaeke Emezi
$19.99
AUD
Category: Young Adult
Pet is here to hunt a monster. Are you brave enough to look? She stumbled backwards, her eyes wide, as the figure started coming out of the canvas...She tried to be brave. Well, she said, her hands only a little shaky, at least tell me what I should call you.Well, little girl, it replied, I suppose you can call me Pet. There are no monsters anymore, or so the children in the city of Lucille are taught. Jam and her best friend, Redemption, have grown up with this lesson all their life. But when Jam meets Pet, a creature made of horns and colours and claws, who emerges from one of her mother's paintings and a drop of Jam's blood, she must reconsider what she's been told. Pet has come to hunt a monster, and the shadow of something grim lurks in Redemption's house. Jam must fight not only to protect her best friend, but also to uncover the truth, and the answer to the question--How do you save the world from monsters if no one will admit they exist? In their riveting and timely young adult debut, acclaimed novelist Akwaeke Emezi asks difficult questions about what choices you can make when the society around you is in denial. ...Show more
$17.99
AUD
Category: Middle Readers | Series: Percy Jackson | Reading Level: 10+
Percy Jackson and the Lightning Thief is the first bestselling book in Rick Riordan's phenomenally successful Percy Jackson series.   Half boy. Half God. ALL Hero. Look, I didn't want to be a half-blood. I never asked to be the son of a Greek God. I was just a normal kid, going to school, playing basket ball, skateboarding. The usual. Until I accidentally vaporized my maths teacher. Now I spend my time battling monsters and generally trying to stay alive. This is the one where Zeus, God of the Sky, thinks I've stolen his lightning bolt - and making Zeus angry is a very bad idea. ----- Rick Riordan has now sold an incredible 55 million copies of his books worldwide 'It's Buffy meets Artemis Fowl. Thumbs up' Sunday Times ----- Books by Rick Riordan: The Percy Jackson series: Percy Jackson and the Lightning Thief Percy Jackson and the Sea of Monsters Percy Jackson and the Titan's Curse Percy Jackson and the Battle of the Labyrinth Percy Jackson and the Last Olympian Percy Jackson: The Demigod Files The Heroes of Olympus series: The Lost Hero The Son Of Neptune The Mark of Athena The Heroes of Olympus: The Demigod Files The Kane Chronicles series: The Red Pyramid The Throne of Fire The Serpent's Shadow The Magnus Chase series: Magnus Chase and the Sword of Summer Magnus Chase and the Hammer of Thor Magnus Chase and the Ship of the Dead The Trials of Apollo series: The Dark Prophecy The Hidden Oracle The Burning Maze ...Show more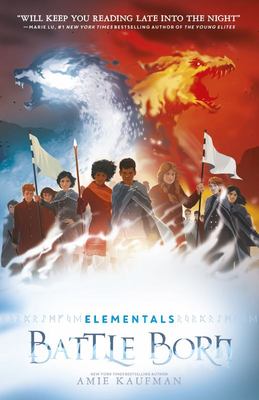 $17.99
AUD
Category: Middle Readers | Series: Elementals Ser.
Though Anders and his friends have delayed a war between ice wolves and scorch dragons, their mission is far from over. With adults on both sides looking for them, they've sought refuge in Cloudhaven, a forbidden stronghold that could hold the key to saving their home.Meanwhile, Holbard has been ravaged , and its citizens are reeling. Many have been forced into bleak camps outside the city, and food is running short.To rebuild Vallen and unite scorch dragons, ice wolves, and humans, Anders and Rayna must put everything on the line…before the damage done is beyond repair. But the price of peace may hit closer to home than they could've ever imagined. ...Show more
$19.99
AUD
Category: Young Adult
Ever since the witch cursed Babs, she turns invisible sometimes. She has her mum and her dog, but teachers and classmates barely notice her. Then, one day, Iris can see her. And Iris likes what they see. Babs is made of fire. Iris grew from a seed in the ground. They have friends, but not human ones. N ot until they meet Babs. The two of them have a lot in common: they speak to dryads and faeries, and they're connected to the magic that's all around them. There's a new boy at school, a boy who's like them and who hasn't yet found his real name. Soon the three of them are hanging out and trying spellwork together. Magic can be dangerous, though. Witches and fae can be cruel. Something is happening in the other realm, and despite being warned to stay away, the three friends have to figure out how to deal with it on their own terms. Anyone who loves the work of Francesca Lia Block and delights in Studio Ghibli films will be entranced by this gorgeous and gentle young adult novel about three queer friends who come into their power. ...Show more
$22.95
AUD
Category: Young Adult
Bodies on the TV, explosions, barriers, and people fleeing. No access to social media. And a dad who'll suddenly bite your head off - literally. These teens have to learn a new resilience... Members of a band wield weapons instead of instruments. A pair of siblings find there's only so much you can jok e about, when the menace is this strong. And a couple find depth among the chaos. Highway Bodies is a unique zombie apocalypse story featuring a range of queer and gender non-conforming teens who have lost their families and friends and can only rely upon each other. ...Show more
$17.99
AUD
Category: Middle Readers | Series: #1 Elementals
From New York Times bestselling author Amie Kaufman comes the first book in an electrifying series about a brother and sister who must harness their powers and find their place in a sharply divided world. Everyone in Vallen knows that ice wolves and scorch dragons are sworn enemies who live deeply separ ate lives. So when twelve-year-old orphan Anders takes one elemental form and his twin sister, Rayna, takes another, he wonders whether they are even related. Family or not, Rayna is Anders's only true friend. She's nothing like the brutal, cruel dragons who claimed her as one of their own and stole her away. To rescue her, Anders must enlist at the foreboding Ulfar Academy, a school for young wolves that values loyalty to the pack above all else. But for Anders, loyalty is more complicated than obedience, and friendship is the most powerful shapeshifting force of all. ...Show more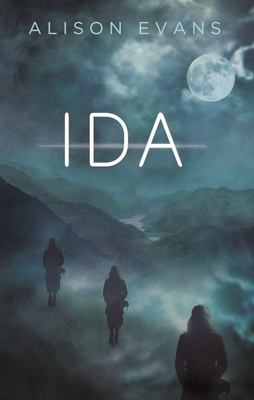 Ida
by Alison Evans
$19.99
AUD
Category: Young Adult
How do people decide on a path, and find the drive to pursue what they want? Ida struggles more than other twentysomethings to work this out. She can shift between parallel universes, allowing her to follow alternative paths.One day Ida sees a shadowy, see-through doppelganger of herself on the train. S he starts to wonder if she's actually in control of her ability, and whether there are effects far beyond what she's considered. How can she know, anyway, whether one universe is ultimately better than another? And what if the continual shifting causes her to lose what is most important to her, just as she's discovering what that is, and she can never find her way back? Ida is an intelligent, diverse and entertaining novel that explores love, loss and longing, and speaks to the condition of an array of overwhelming, and often illusory, choices. ...Show more
$17.99
AUD
Category: Middle Readers | Series: Elementals | Reading Level: 8+
After the fateful battle between the ice wolves and scorch dragons, Anders and his twin sister, Rayna, have been reunited. But there's no time for celebrating. Anders and his wolf friend Lisabet are hiding away in the mountains of Drekhelm under the watchful eye of the dragon high council. They are perc eived as threats, and only the leader of the dragons can keep them safe.    ...Show more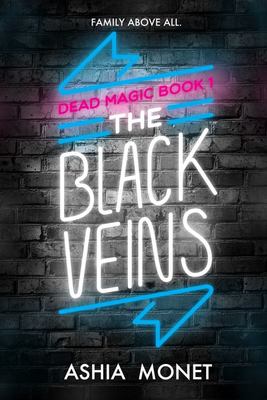 $32.95
AUD
Category: Young Adult
In a world where magic thrives in secret city corners, a group of magicians embark on a road trip--and it's the "no-love-interest", found family adventure you've been searching for.Sixteen-year-old Blythe is one of seven Guardians: magicians powerful enough to cause worldwide panic with a snap of their fingers. But Blythe spends her days pouring latte art at her family's coffee shop, so why should she care about having apocalyptic abilities?She's given a reason when magician anarchists crash into said coffee shop and kidnap her family.Heartbroken but determined, Blythe knows she can't save them alone. A war is brewing between two magician governments and tensions are too high. So, she packs up her family's bright yellow Volkswagen, puts on a playlist, and embarks on a road trip across the United States to enlist the help of six strangers whose abilities are unparalleled--the other Guardians. ...Show more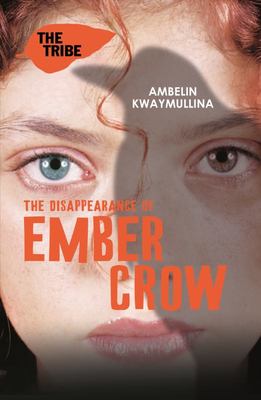 $19.99
AUD
Category: Young Adult | Series: The Tribe
In this fast-paced sequel to The Interrogation of Ashala Wolf, Ashala and her friends face a new danger from the least expected source--one of their own. After a daring raid on Detention Center 3 to rescue their trapped peers, Ashala Wolf and her Tribe of fellow Illegals--children with powerful and ine xplicable abilities--are once again entrenched in their safe haven, the Firstwood. Existing in alliance with the ancient trees and the giant intelligent lizards known as saurs, the young people of the Tribe do their best to survive and hide. But the new peace is fractured when Ashala's friend Ember Crow goes missing, leaving only a cryptic message behind. Ember claims to be harboring terrible secrets about her past that could be a threat to the Tribe and all Illegals. Ashala and her boyfriend, Connor, spring into action, but with Ashala's Sleepwalking ability functioning erratically and unknown enemies lying in wait, leaving the Firstwood is a dangerous proposition. Can Ashala and Connor protect the Tribe and bring Ember home, or must they abandon one to save the other?   ...Show more
$19.99
AUD
Category: Young Adult | Series: The\Tribe Ser.
Georgie Spider foresees the future and the end of the world. She sees that Ashala is only person who can prevent it. But then she sees Ashala's death. As the girls deal with threats from others, Georgie must try to prevent harm from coming to Ashala. The future depends on it.